Full House's Candace Cameron Bure reacts to Ashley Olsen becoming a mom: 'She's gonna be amazing!'
Candace Cameron Bure thinks Ashley Olsen will be an "amazing" mother as she gushes about her former 'Full House' co-star reaching motherhood.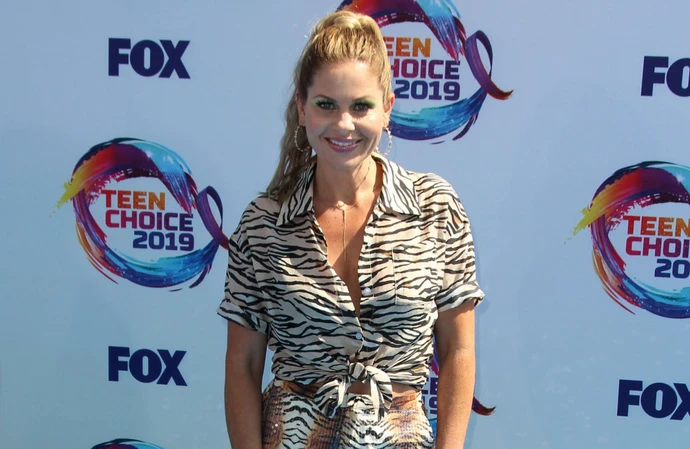 Candace Cameron Bure thinks Ashley Olsen will be an "amazing" mother.
The 47-year-old actress - who has Nastaha, 25, Lev, 23, and 21-year-old Maxim with husband Valeri Bure - starred alongside Ashley, 37, when she and her twin sister Mary-Kate shared the role of Michelle Tanner on 'Full House' when they were children and is happy that her former co-star has reached motherhood.
She told E! News: "Ashley's gonna be an amazing mom. My kids are so old now, so I even forget what diapers are like."
Ashley welcomed son Otto earlier this year with Louis Eisner and Dave Coulier - who played Joey Gladstone on the classic sitcom - admitted that he still thinks of the former actresses as his own kids more than 30 years after he played the best friend of their on-screen dad.
He said: "Boy, time flies! I think of these guys as my kids and so, Mary-Kate and Ashley [all grown up] are like, 'Holy smokes!"
Former 'Two of a Kind' star Ashley - who enjoyed huge success with her twin sister in the late 1990s and early 2000s in movies like 'Our Lips are Sealed' and 'Passport to Paris' before they both turned their back on acting in favour of a career in fashion design - was said to have welcomed the little one in secret some time before the news was announced in August.
At the time, TMZ claimed that the couple are "ecstatic" at the new arrival, and said they have named their boy Otto.
Ashley and Louis married in an intimate ceremony on 28 December 2022 at a private home in Bel Air, California.
Page Six reported around 50 people attended the ceremony, which a source told the outlet "went late".
Ashley, who helms luxury fashion brand The Row alongside her twin sister, Mary-Kate Olsen, has been dating Louis since 2017.
The pair are renowned for keeping their lives private and only appeared on a red carpet together for the first time in September 2021.