Russell Brand 'sent car to take 16-year-old lover he called The Child out of lessons'
In a detailed account of their alleged relationship when she was only 16, a woman named only as Alice to protect her identity has claimed Russell Brand allegedly sent a car to take her out of school classes.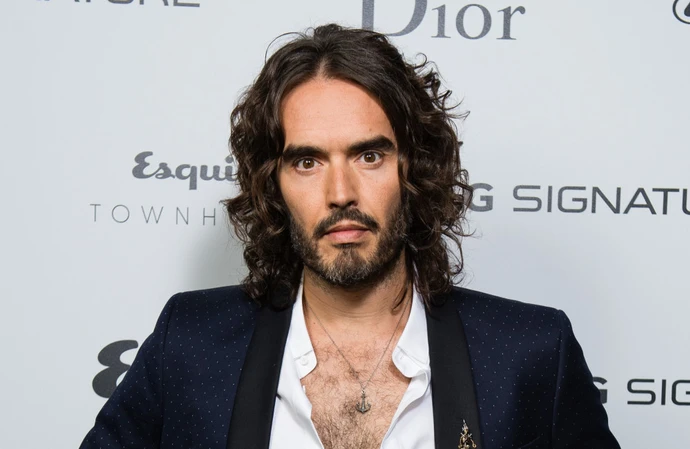 Russell Brand allegedly sent a car to take his 16-year-old lover out of school classes.
The comic, 48, is facing accusations of rape, sexual assaults and emotional abuse from four women, and one of them who said he assaulted her when she was a teenage schoolgirl has detailed how he apparently called her "The Child" and was obsessed with her being pure and innocent.
Known only as Alice to protect her identity, the woman is accusing the comic of subjecting her to an "emotionally abusive" and "controlling" relationship by the comedian when he was 31 for around three months.
She spoke to The Times and Channel 4 along with three other alleged victims of Russell's.
Channel 4 aired a special investigation into the claims starting at 9pm UK time.
Russell has strongly denied in a video posted on X and YouTube.
Alice, who was of the age of consent in the UK at the time of her alleged relationship with Russell, said he took her virginity and was "preoccupied" with her being "innocent and pure".
The woman also stated he helped her lie to her parents about their relationship.
She told The Times a driver who picked her up to take her to Russell's home said: "Please, I'm asking you not to go in there, you could be my little girl, and I would want someone to do this for her."
Alice added he offered to take her home without charge, but she insisted at the time she was fine.
She said he would send a car to her secondary school to take her out of lessons and to his home, and allegedly asked her to save his name in her phone as 'Carly' to deceive her parents.
Alice also claims he once forced her to perform a sex act that caused her to choke.
She said after trying to push him off her, he only stopped after she hit him in the stomach.
Alice says she met Russell in 2006 when he was becoming a household name as the host of Channel 4's 'Big Brother's Big Mouth' and a BBC radio presenter.
She said she was 16, recovering from an eating disorder and had never had a boyfriend, and alleged he approached her in Leicester Square, London, after she had been shopping at Topshop in Oxford Circus and he had been working at a nearby studio.
On their first date, she said Russell asked her as soon as they met to confirm she was definitely 16 and claims he said: "I don't give a f*** if you're 12… I need to know where I stand legally."
Before the first time they allegedly had sex, Alice says she told him she was a virgin and claims he was instantly aroused.
She said: "He was like, 'Oh my God, my baby, my baby', and picked me up and cradled me in his arms like a child and was stroking my hair. He's like, 'You're like my little dolly.'"
Alice added there was a large mirror on the wall of his London home and she remembers during sex he raised his arm above his head "like this power stance, like he was conquering something".
She also says he asked her to read Vladimir Nabokov's Lolita and coached her on what to say to her parents when he wanted to see her.
Alice added: "Russell engaged in the behaviours of a groomer, looking back, but I didn't even know what that was then, or what that looked like."
The woman is now happily married according to The Times, which reported she said in late-2020 she contacted Brand's literary agent, Angharad Wood, the co-founder of Tavistock Wood which is owned by the talent agency Curtis Brown. Alice said she told Russell's representatives about their relationship when she was 16 as she hoped he had change.
The Times said she also wanted an apology and "for them to know the type of man they were representing".
She says she was told Russell was away at a wellness retreat but that she would get a response.
The Times added she did hear back eventually, but from a lawyer acting for Russell, who is said to have denied her allegations.
She said: "It was very aggressive (and it) said very clearly I was after money and implied that it was almost blackmail that I was doing.
"I've never mentioned money. (The lawyer was) the only person that's ever mentioned money."
Russell has denied the allegations by Alice and the other three women who spoke to The Times and Channel 4, saying he feels under "attack".