Emily Ratajkowski is ready to date 'anyone who wants to take her to dinner'
Emily Ratajkowski has joked she's open to dating anyone who's willing to take her to dinner.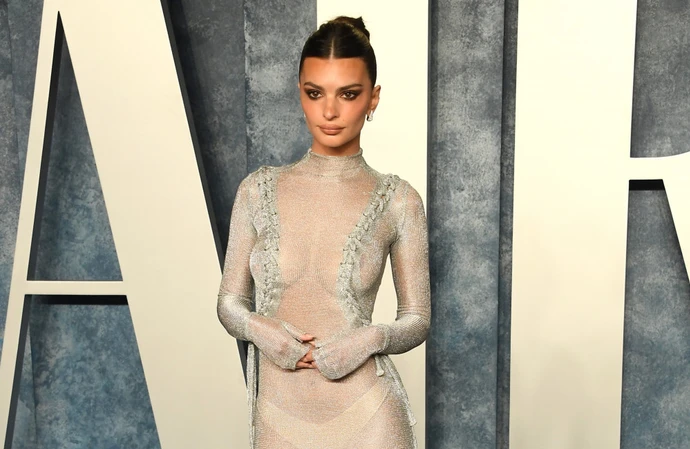 Emily Ratajkowski has joked she's ready to date anyone who takes her to dinner.
The 32-year-old model divorced her ex-husband Sebastian Bear-McClard - with whom she has two-year-old son Sylvester Apollo - in 2022 after four years of marriage, and she hinted at her current status in a tongue in cheek video on social media.
Sharing a selfie video on TikTok, she wrote over the clip: "Newly single me deciding to date anyone who wanted to take me to dinner."
She added in the caption: "Grateful this period of the healing process has passed."
Shortly after filing for divorce, Emily admitted she was feeling "all of the emotions" in the wake of their breakup.
Speaking to Harper's Bazaar magazine's November 22 Home issue, she said at the time: "I feel anger, sadness. I feel excitement. I feel joy. I feel levity.
"Every day is different. The only good thing I know is that I'm feeling all those things, which is nice because it makes me believe that I'll be okay."
The 'Gone Girl' actress previously admitted she'd love to date a woman in the future.
She told HommeGirls magazine: "I would love to [date a woman] ... [I'm] waiting for the right one to come along ... I've always been someone who's more attracted to vibe than specifics of physicality so sometimes it'll just randomly hit me and I'll be like, 'Whoa, I'm attracted to this person!'"
Just last week, Emily took to TikTok to show support for other women going through a similar situation as she applauded "hot" young divorcees for ditching the "married fantasy".
She captioned the video: "Personally I find it chic to be divorced by the age of 30." In the clip, Emily explained: "So, it seems that a lot of young ladies are getting divorced before they turn 30.
"As someone who got married at 26 [who] has been separated for a little over a year [at] 32, I have to tell you, I don't think there's anything better. Being in your 20s is the trenches."
She went on to add: "There is nothing better than being in your 30s, still being hot, maybe having a little bit of your own money, figuring out what you want to do with your life [and] everything, and having tried that married fantasy and realising that it's maybe not all it's cracked up to be.
"And then you've got your whole life still ahead of you."