Harrison Ford reveals that 'old jokes' were removed from Indiana Jones 5
Harrison Ford has revealed that several "old jokes" about the character's advancing years were removed from 'Indiana Jones and the Dial of Destiny'.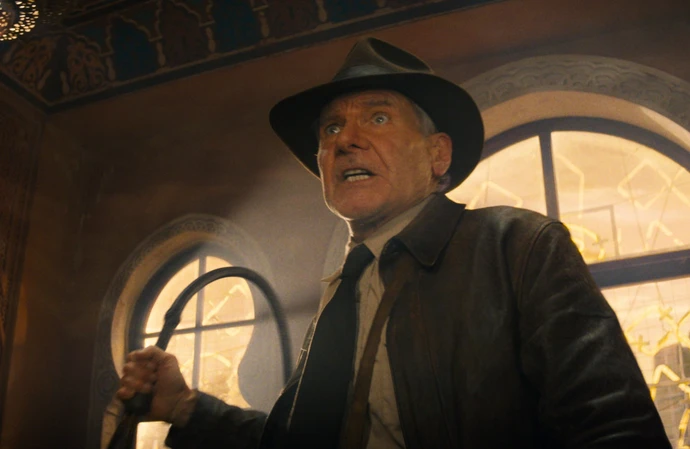 Harrison Ford has revealed that "old jokes" were removed from 'Indiana Jones and the Dial of Destiny'.
The 80-year-old actor is reprising his role as Indy for the final time in the upcoming movie but did not want his advancing years to be at the centre of the story.
Harrison told The Hollywood Reporter: "In ('Dial of Destiny') there were a lot of old jokes in the script. We took them all out.
"There is a moment where he observes himself in this situation and says, 'What the f*** am I doing in here?' But I hate what I call 'talking about the story'.
"I want to see circumstances in which the audience gets a chance to experience the story, not to be led through the nose with highlights pointed out to them. I'd rather create behaviour that is the joke of age rather than talk about it."
Harrison is de-aged in the opening sequence of the film but admits that he was unconvinced by the concept at first.
The 'Star Wars' legend said: "I never loved the idea until I saw how it was accomplished in this case – which is very different than the way it's been done in the other films I've seen.
"They've got every frame of film, either printed or unprinted, of me during 40 years of working with Lucasfilm on various stuff. I can act the scene and they sort through with AI every f****** foot of film to find me in that same angle and light. It's bizarre and it works and it is my face."
James Mangold has taken over from Steven Spielberg behind the camera on the movie and explained how comparisons can be made between Ford and the adventurer.
The director said: "Harrison is not unlike Indy in the sense he's carrying with him the scars of all the films he's made – as well as his own private calamities.
"He is literally this embodiment of all those bruises, broken bones and being bounced off walls and being thrown to the floor over so many years."