Newly-single Britney Spears rages over being 'lied' to
Britney Spears has raged about being "lied to" by someone she "loved" in her latest Instagram post.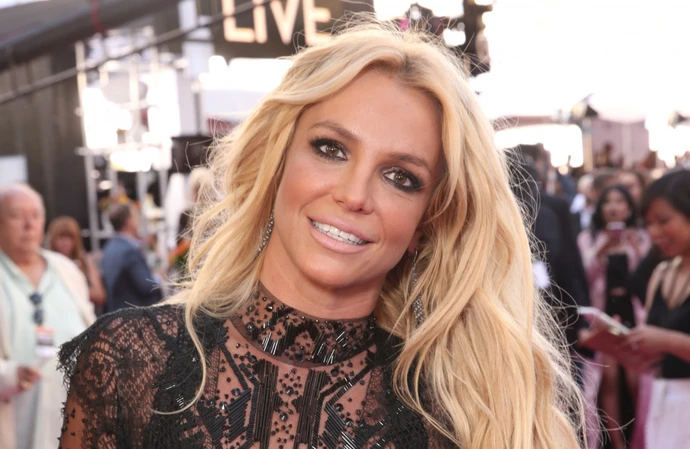 Britney Spears has raged about being "lied to" by someone she "loved".
The 'Toxic' hitmaker - who announced last month she had split from husband Sam Asghari - looked less-than-impressed in a video she shared of herself dancing to Kelis' 'Trick Me' in a leopard print one-piece swimsuit and a push-up bra.
She sang along to a line in the chorus which states: "Might trick me once / I won't let you trick me twice."
And she captioned her Instagram post: "My HANDS ON MY HIPS SAY EVERYTHING !!!
"How many times have you guys been lied to or tricked by someone you loved ??? Psss on repeat because well … I MEAN IT !!!(sic)"
The 41-year-old star shared another video over the weekend in which she whipped off her top while out riding a hourse.
She wrote on Instagram alongside a video of her riding bare back: "I had to take my top off in the f****** desert!!!"
Britney then added: "I should have gone naked!!!"
The 'Sometimes' singer wore only a cowboy hat, white jean shorts and a black choker necklace in the latest of her posts showing her nude.
Britney has been posting risqué shots and clips since news broke Sam had filed for divorce on 16 August, citing irreconcilable differences.
Last month, she shared a steamy video of herself rolling around in bed topless in only pink underwear and knee-high boots as Annie Lennox's 'I Put a Spell on You' played.
Soon after she posted a clip of a male friend licking her leg – the same day she first publicly addressed Sam's divorce filing.
She said on Instagram: "As everyone knows, Hesam and I are no longer together.
"Six years is a long time to be with someone so, I'm a little shocked but… I'm not here to explain why because its honestly nobody's business!!!"
Britney added she "couldn't take the pain anymore" of their relationship and signed off by saying she was doing "pretty damn good".
Sam had broken his silence two days earlier, saying online: "After 6 years of love and commitment to each other my wife and I have decided to end our journey together.
"We will hold onto the love and respect we have for each other and I wish her the best always."