Idina Menzel: 'I'm a s***** dancer'
Idina Menzel has admitted she's not actually a 'triple threat' because she's a terrible dancer despite working on Broadway since the 1990s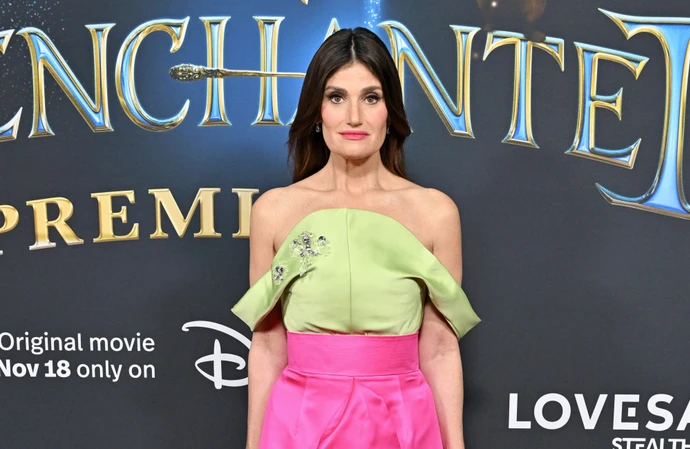 Idina Menzel insists she's not actually a "triple threat" because she's a "s****" dancer despite spending more than three decades on Broadway.
The 'Frozen' star made her Broadway debut in 'Rent' in 1996 and has gone on to appear in shows such as 'Wicked' and 'Hair', but the 52-year-old is adamant she can't boast of a trio of skills - dancing, singing and acting - because she struggles with choreography and needs extra time to learn all her moves.
During an interview on the 'Zach Sang Show' podcast, she was asked what she learned making her new album and Idina explained: "[I've learned] that I'm still a s***** dancer but really hot, sexy dancers around you can make you look good."
She added: "I've never been a good dancer. People always call me a triple threat - it's such a lie. A triple threat - for anyone listening - in Broadway terms is you sing, you act and you dance. I'm not a triple threat.
"If I'm dancing in something they put me in the remedial room next door - the small B-room and they put the assistant choreographer with me for like eight hours of tutorial because my brain cannot handle leaning eight counts of ... I just .. I can't."
However, Idina insists she can handle dancing as long as she has an understanding choreographer. She added: "When you have a choreographer who gets how you move and doesn't try to force stuff on you and takes stuff from me ... then it seems really natural."
The actress - who is known for originating Elphaba in Broadway musical 'Wicked' and for providing the voice of Elsa in Disney's 'Frozen' franchise - went on to explain she can be very different at home to her onstage persona.
She said: "I think I compartmentalise it ... When I'm off stage I like to be quiet and I like to be introspective and I am more introverted."