Martha Stewart mocks critics of her iceberg cocktail amid climate change crisis
After being slammed on social for using chunks from a naturally occurring iceberg in a cocktail during a cruise from Greenland from Iceland, Martha Stewart has mocked her critics by posting a link to an article defending the brag and said it went perfectly with her drink.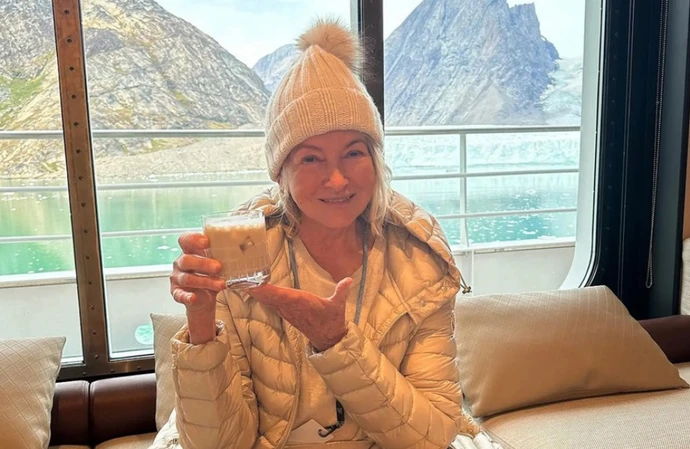 Martha Stewart has hit back at critics who slammed her for sinking a "small iceberg" into her cocktail on a cruise from Greenland from Iceland.
The former TV host, 82, showed off her drink on an Instagram Story during her holiday – sparking massive backlash from fans of her use of pieces of naturally formed bergs in her booze amid the climate change crisis that has seen wildfires sweep the globe this summer.
She had been accused of posting a "tone deaf" update on her social media on Tuesday (29.08.23) by bragging about her use of the ice during a Swan Hellenic cruise on the SH Vega expedition ship.
She captioned a carousel of photos of her break: "End of the first zodiac cruise... into a very beautiful fjord on the east coast of Greenland.
"We actually captured a small iceberg for our cocktails tonight."
Her post included a snap of chunks of ice on a drinks cart and others toasting with their drinks.
Despite being slammed for their use of the ice, Martha has hit back on Instagram by posting an image of an iceberg with the caption: "Pleated iceberg. perfect for cocktails!"
She also reposted a Washington Post article with the headline, 'Martha Stewart put an iceberg in her drink. Experts say it's no big deal'.
One fan had told her: "Martha the ice caps are melting don't put them in your drink."
Another said her brag was like a "line from a dystopian novel."
Yet another critic said on social media: "The earth is on fire but why not enjoy a good cocktail."
But Martha has been defended by glaciologist Eric Rignot.
The professor in the Earth system science department at the University of California at Irvine told the Washington Post: "It is not like she went to a glacier and carved a piece of ice off it.
"Icebergs float at sea already and slowly melt. Whether they melt in the ocean or in your glass does not make a difference."
Another glaciologist told the Post the cruise tour company's use of fossil fuels to transport the passengers during their voyage caused a much greater environmental impact than the stray pieces of ice the tourists plucked out of the water to chill their drinks.
Ian Allison, a professor at the University of Tasmania's Institute for Marine and Antarctic Studies, insisted: "Popping a bit of ice into a drink is no worse than taking a glass of water from a river."