Simon Cowell left 'in pieces' by mum's death: 'It was really difficult... but then I'm on TV'
Opening up about how he went back on 'The X Factor' three days after his mum Julie was killed by a strike, Simon Cowell has admitted he was left "in pieces" by his grief.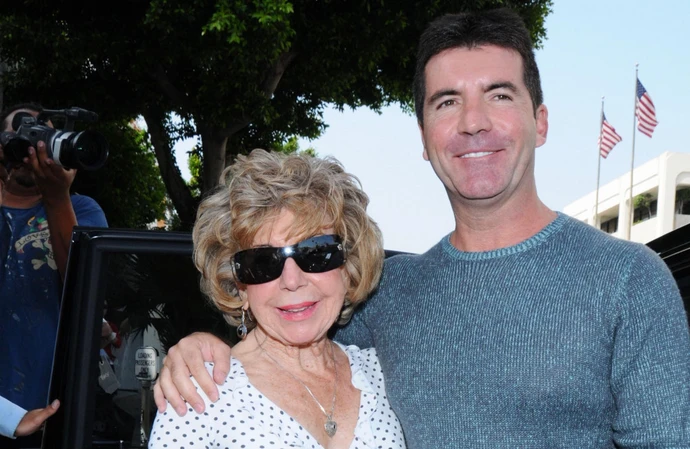 Simon Cowell was left "in pieces" by his mum's death.
'The X Factor' mogul's mother Julie died from a stroke in 2015 at the height of his fame on the ITV1 talent show and 16 years after his dad Eric – after whom the TV tycoon named his son – passed away from a heart attack.
He told the Daily Mirror about the impact of being left devastated by the death of his ballet dancer and socialite mother aged 89, a day before he was set to start filming for a new series of his smash show: "It was really difficult. I'm in pieces but then I'm on TV.
"There were moments afterwards where it was really, really hard. And of all the times in my life, that was the hardest because it was just total finality. My mum and dad had gone, that was it."
The first round of the new show after his mum's death was cancelled but the then-workaholic was back at work on the series three days after her passing.
He says he is glad his mum got to meet his boy Eric, now nine, before she died, even if she was very sick at the time.
And he opened up about how having his son with his long-time partner Lauren Silverman, 46, helped him come to terms with her death.
He said in a tell-all interview about his mental health struggles over the years: "Eric in his own way was my therapy because obviously having him, I had a completely different outlook on life.
"The minute he arrived, my priorities changed just like that."
Simon grew up in Elstree, Hertfordshire, with three brothers and two half-siblings, and says even though he had a blissful childhood he couldn't wait to leave his home and get stuck in to the music business.
His dad Eric worked at record label EMI and got him a job as a mailboy, allowing him to work his way up the ranks.
But by the time he was 30 he had managed a series of novelty acts, but was forced to move back in with his parents after getting in heavy debts,
Simon, who now has a net worth of around $600 million, said: "I had to go back and live with my mum and dad again but they were amazing to me.
"I didn't feel ashamed. It was like, yeah, I made some stupid mistakes and I'll try not to do it again, and I built myself up again."