Dolly Parton's album promo schedule too jam-packed to fit in tea with Princess of Wales
Dolly Parton wasn't willing to give up valuable hours promoting her latest album to meet for tea with the royal.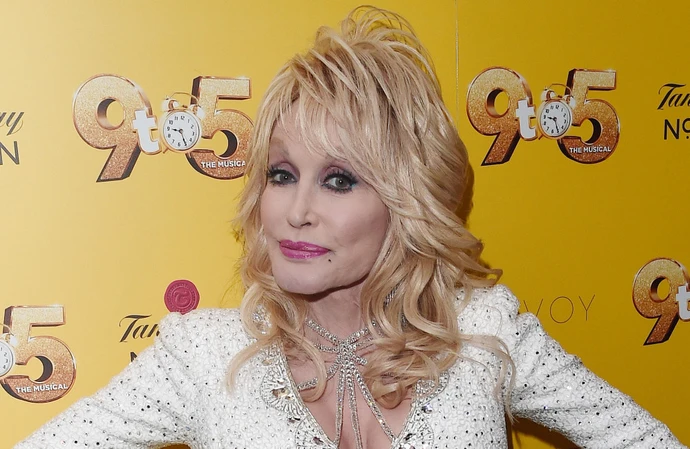 Dolly Parton turned down tea with Catherine, Princess of Wales to promote her rock album.
The 77-year-old music legend was gutted to have to skip meeting with the 41-year-old royal - who is the wife of future king Prince William - but her promotion schedule for her star-studded LP 'Rockstar' was too jam-packed to fit in tea, even with royalty.
Speaking to Claudia Winkleman on BBC Radio 2, she spilled: "This time, Lordy, I even got invited to have tea with Kate.
"And I felt so bad… I couldn't even go! They had all this stuff set up."
However, she's hopeful to be invited again.
Dolly continued: "And one of these days I'm going to get to do that… That would be great!"
The '9 to 5' hitmaker wasn't willing to give up promotion opportunities, adding: "She [Catherine] wasn't going to promote my rock album, so I had to say no."
The 'Jolene' hitmaker previously performed at the late Queen Elizabeth's Silver Jubilee in 1977, and many years later, she admitted to being petrified of curtsying incorrectly.
She told Insider: "Even though you have to do the protocol, you have to bow and all that, I could tell that she didn't care about that. That's just something she had to do.
"And if somebody made a mistake, it was okay."
Despite being "scared to death" of mucking it up, Dolly found the monarch to be "very warm, very sweet".
Dolly added: "Just meeting the Queen of England, just to meet a queen, it was amazing."