'Everything aligned with her wishes!' Britney Spears had 'set boundaries' for flop Broadway musical
Britney Spears had "set boundaries" for her Broadway musical and knew "exactly what she wanted" from the show even though it announced recently that it will close after just three months.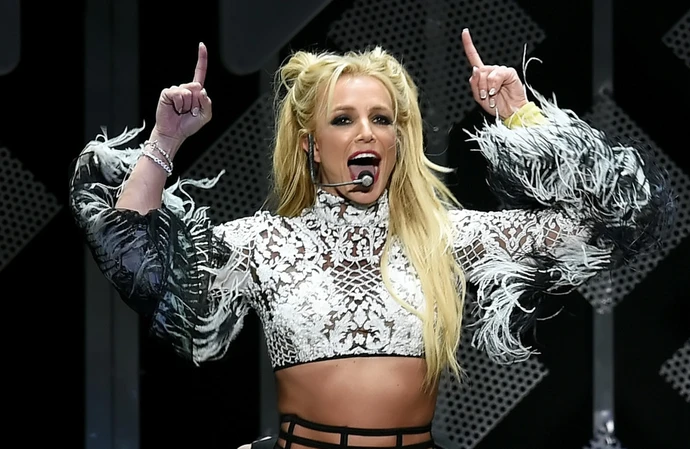 Britney Spears had "set boundaries" for her Broadway musical.
'Once Upon a One More Time' uses the hits of pop legend Britney, 41, to stage a modern retelling of classic fairytales and opened at the Marquis Theatre on June 22 but producers announced on Monday (21.08.23) evening that the curtain will come down for the final time in early September and now actress Briga Heelan - who plays Cinderella - has explained that there was a "step-by-step process" to make sure everything "aligned with her wishes" before the show opened.
She told People: "I had no apprehension because it was explained to me all the permission that had been given by her in the step-by-step process of making sure that everything aligned with her wishes and all of that. She had set boundaries about what she did and absolutely did not want this show to be about. I know the show certainly respected those boundaries.
"It always felt like an effort to do what she wanted to do, and then also to know that she loves musical theater. We get to do this in a medium that she really loves and did when she was younger too. We get to sing her songs and hopefully bring some levity right now, and some hope, happiness, joy and all of that, while respecting the boundaries that she set up."
Despite the blessing of the '...Baby One More Time' hitmaker, the show will close on September 3.
The musical - which sees classic fairytale characters such as Snow White, Cinderella, Belle from 'Beauty and the Beast' and Rapunzel belt out a selection of hits such as '...Baby One More Time', 'Toxic' and 'Womanizer' but also features lesser-known songs like album track 'Cinderella ' and early single 'From the Bottom of My Broken Heart' - premiered in Washington, D.C. in 2021 before heading to The Great White Way.
Just eight weeks ago, the 'Lucky' hitmaker took to Instagram herself to wish the cast and crew luck ahead of their Broadway debut.
She wrote on Instagram: "Good luck to the hardworking cast and crew of "Once Upon a One More Time" on opening night tonight !!! I've seen the show and it is so funny, smart and brilliant!"
According to reports, a cast recording was slated for release before Christmas and prior to its stage premiere, Britney and then-manager Larry Rudolph had signed on to produce a film version with Sony Pictures.