Millie Bobby Brown 'doesn't have many' showbiz friends: 'You need to have good people around you!'
Millie Bobby Brown "doesn't have many friends" in showbusiness and explains why she doesn't regularly use social media.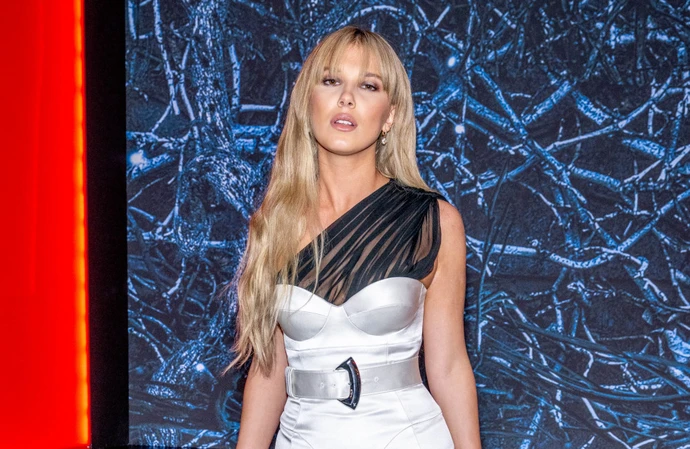 Millie Bobby Brown "doesn't have many friends" in showbusiness.
The 19-year-old actress explained that she has a "huge support unit" around her amid her global fame but admitted that the only friend she has from the world of showbusiness is her 'Stranger Things' co-star Noah Schnapp along with some people she met at college.
She told The Sunday Times: "You have to have good people around you. I don't think it's good to have expectations of anyone. It's OK to change, to grow. I'm grateful that young girls use me as someone they are able to walk alongside, but if [we both] go in another direction, that's OK too. I have a huge support unit and I think when you have friends who genuinely care about you it's a huge help. I don't have many industry friends at all, just Noah and some friends from college."
The 'Enonla Holmes' star also revealed that she does not use social media - unless granted access by her team - and doesn't have the apps on her phone because she is "not interested" in using them until it becomes a "more positive environment" for younger people.
She said: "I'm not interested in what others are saying about me. Until it becomes a positive environment for young people I don't think I should have access to it so frequently. [I post] so my fans feel they have a direct line to me. I feel completely happy in remaining detached from that world."
Meanwhile, Millie has played Eleven on 'Stranger Things' since the age of 11 and admitted ahead of the show's final season that she is ready for the hit Netflix series to "wrap up", even though production has been halted by the onset of the SAG-AFTRA strike.
She added: "I'm definitely ready to wrap up. I'm ready to say goodbye to this chapter of my life and open new ones up. It's like graduating high school.
"You're ready to go and blossom and flourish, and you're grateful for the time you've had, but it's time to create your own message and live your own life."