Ariana Madix suffered 'super bad anxiety' before splitting from Tom Sandoval
Ariana Madix has revealed that she suffered from anxiety before splitting from Tom Sandoval.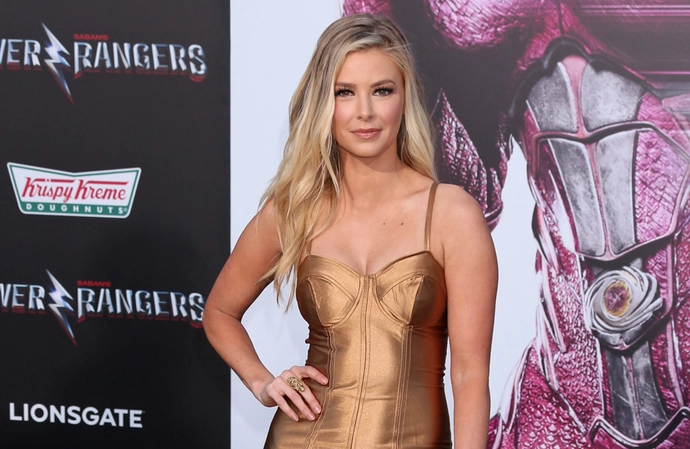 Ariana Madix suffered "super bad" anxiety towards the end of her relationship with Tom Sandoval.
The 38-year-old TV star split from Tom after it was revealed that he had a months-long affair with Raquel Leviss, and Ariana has now revealed how Tom's behavior heightened her anxiety.
During an appearance on the 'Scheananigans' podcast, Ariana shared: "Just toward the end of [our relationship], while he was having the affair, him staying out late all the time was always something that made my anxiety super, super bad.
"[It was the] never knowing when he would come through the door, never knowing how late he would stay out."
Ariana and Tom have continued to live together since their split. But the reality star always sleeps with her bedroom door locked.
She explained: "In that regard, I sleep a lot easier at night not giving a f*** about when he is coming through that door.
"That is one thing I have to say about us living in the same house. I don't have to think about how he is coming into my bedroom because he is not. I sleep with my door locked. Just in case."
Raquel took to social media to apologise to Ariana after news of the affair emerged.
She wrote on Instagram at the time: "I want to apologize for my actions and my choices foremost to Ariana, and to my friends and the fans so invested in our relationships. There is no excuse, I am not a victim and I must own my actions and I deeply regret hurting Ariana. (sic)"
Raquel also promised to reflect on her mistakes, admitting that she needed to make "healthier choices".
The TV star said: "I am reflecting on my choices, speaking to a counselor and I am learning things about myself such as my patterns of codependency and addiction to being and feeling loved. I have sought emotional validation through intimate connections that are not healthy without regard for my own well-being, sometimes negatively affecting others and often prioritizing the intimate connection over my friendships. I am taking steps to understand my behavior and make healthier choices. (sic)"