Paul Mescal 'stressed' about Gladiator sequel
Paul Mescal is "stressed" about the 'Gladiator' sequel because it is "difficult to get away from the legacy" of the original.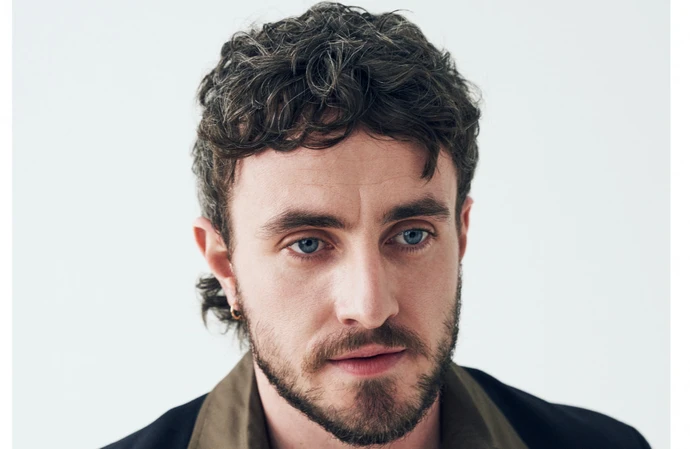 Paul Mescal is "stressed" about the 'Gladiator' sequel.
The 27-year-old actor admitted he is feeling huge pressure about the upcoming Sir Ridley Scott movie, which is a sequel to the Academy Award winning 2000 movie starring Russell Crowe.
Speaking before the SAG-AFTRA strike, Paul told Esquire UK: "I can't tell you how stressed I am talking about that film in particular, because it's definitely the biggest one I've done. I feel really excited, but, it's difficult to get away from the legacy of the film a bit. I think it's really well written and it pays homage to the first one, but it's very much something that I think I can step into and make comfortably my own."
And, although Paul would love to talk to Russell, 59, about the original movie, he stressed that the sequel tells its own story.
Paul said: "I'd love to hear his stories from filming, but the character is totally separate."
Pedro Pascal co-stars in the new movie but Paul admitted he was afraid to approach him when he spotted him in an airport, and he often feels anxiety on a new film set.
He said: "I was too afraid to go up to him. He came up and just seemed so genuine; I'm really looking forward to hanging out with him.
"It's the worst feeling! You fly to a new country and figure out who's there, and then you panic in your bedroom about being social, and then you kind of let that go. I tend to hang out by myself for a bit until I get my feet on the ground with the work itself. I think that's the best way to do it, rather than force intimacy that doesn't exist yet."
Since rocketing to fame in 'Normal People', Paul has been keeping busy but his biggest challenge yet could be working on Richard Linklater's upcoming 'Boyhood'-style film, 'Merrily We Roll Along', shot over the course of 20 years.
He said: "I think I'm going to spend the next 20 years regretting choices that I made in some sequences, and then forgetting about others and being like, 'Oh, f***! We shot that in 2035!' That's crazy."
The Autumn issue of Esquire UK is on sale from 24 August
To read the full interview, go to www.esquire.com/uk/culture/a44806257/paul-mescal-interview/