Amber Heard won't be prosecuted over 2015 illegal dog importations
Amber Heard will face no further charges over the illegal importation of her two dogs in 2015.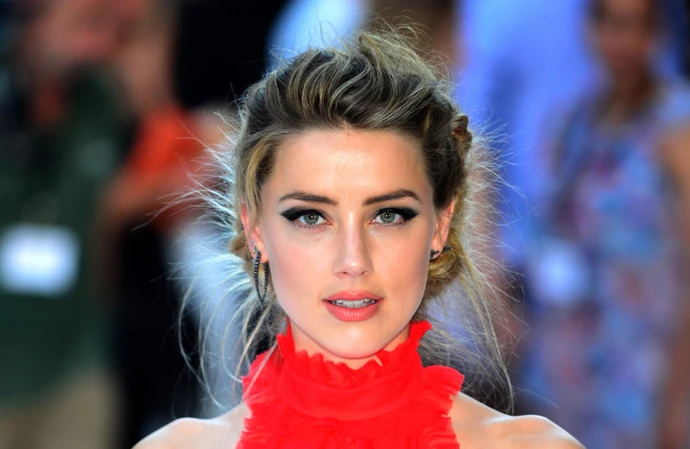 Amber Heard will not be prosecuted over the illegal importation of her two dogs into Australia eight years ago.
The Australian Government's Department of Agriculture confirmed on Tuesday (22.08.23) that the 'Aquaman' actress will face no further charges regarding the 2015 incident.
The government said in a statement: "The department collaborated with agencies, both in Australia and overseas, to investigate these claims against Ms. Heard.
"A brief of evidence was referred to the Commonwealth Director of Public Prosecutions, who has made the decision not to prosecute in this instance having applied the Prosecution Policy of the Commonwealth."
The 37-year-old star was still married to her ex-husband Johnny Depp, 60, in May 2015 when she brought their two Yorkshire Terriers, Pistol and Boo, into the country without declaring the pets, despite the country having a strict quarantine policy.
The dogs failed to go through customs and adhere to Australia's 10-day quarantine rule, and in July 2015, Amber was charged with two counts of illegally importing the animals.
After she pleaded guilty to falsifying travel documents in court the case was closed, with the then-couple filming an apology video in which the 'Pirates of the Caribbean' actor urged viewers to "declare everything".
Johnny told the 'Jimmy Kimmel Live!' show about the incident in September 2015: "We were under the impression we had all the paperwork done for the dogs. We were there with the dogs in front of everybody."
The video apology came a year later, in which she added she was "truly sorry" for not following the dog declaration rules.
Despite the case being declared closed, a spokesperson for Australia's Department of Agriculture, Water and the Environment told E! News in October 2021 that it was "seeking to obtain witness statements and once obtained, the Commonwealth Director of Public Prosecutions will consider whether the evidence is sufficient to warrant pursuance of the matter."
Because of the country's biosecurity laws, the charges could have seen Amber face 10 years in prison and slapped with a $75,000 fine, while the false document charge would have added a year in prison and a fine of $7,500.