Britney Spears and Sam Asghari reach dog custody agreement
Britney Spears and Sam Asghari are "happy" with the agreement they've made over who gets to keep which of their dogs.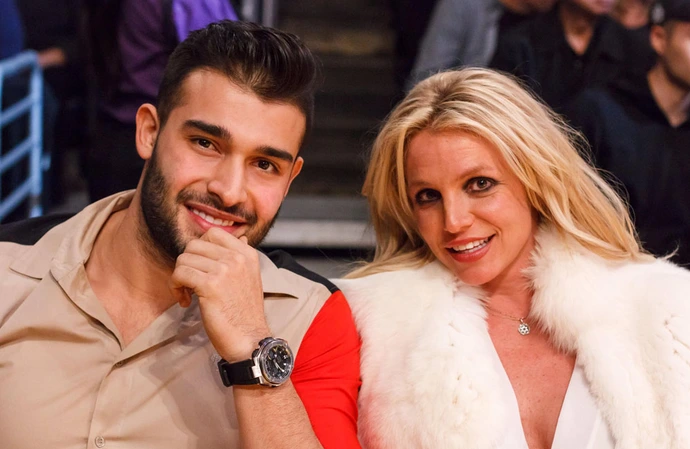 Britney Spears and Sam Asghari have reportedly reached an agreement over the custody of their dogs.
The 41-year-old pop star and budding actor, 29, are divorcing after just 14 months of marriage, and after it was claimed that the 'Gimme More' hitmaker was worried that Sam will try to take their dogs, TMZ has reported that the pair have decided their Doberman, Porsha, who he bought for Britney in October 2021 as a protection dog, will be his and she will keep their Australian Shepherd, Sawyer, a Yorkie named Hannah and two other small dogs.
Sam cited "irreconcilable differences" as the reason for the estranged couple's separation and has asked that Spears pay spousal support and his attorneys' fees.
The divorce looks set to turn nasty as there have already been reports Sam believed Britney cheated on him – causing an alleged "nuclear" row at the end of July, according to sources.
There have also been claims Sam has told friends the singer was violent towards him and would act so "erratically" she would allegedly chuck knives at the wall of the LA mansion where they married in 2022.
The 'Lucky' singer is said to be living with her older sibling Bryan, who she remained close to throughout her long-running battle to free herself from her family's controversial conservatorship over her life, which was legally ended in April, and he is now understood to have temporarily moved in with her at her and Sam's home.
She is also said to be having therapy.
A source told Page Six: "He's been staying over and helping her alongside a therapist."