Sandra Bullock 'planning to scatter late partner's ashes in sea at luxury resort where they secretly exchanged vows'
Following his death from ALS earlier this month, Sandra Bullock is reportedly planning to scatter her late partner Bryan Randall's ashes at a luxury sea resort where they are said to have had an unofficial wedding.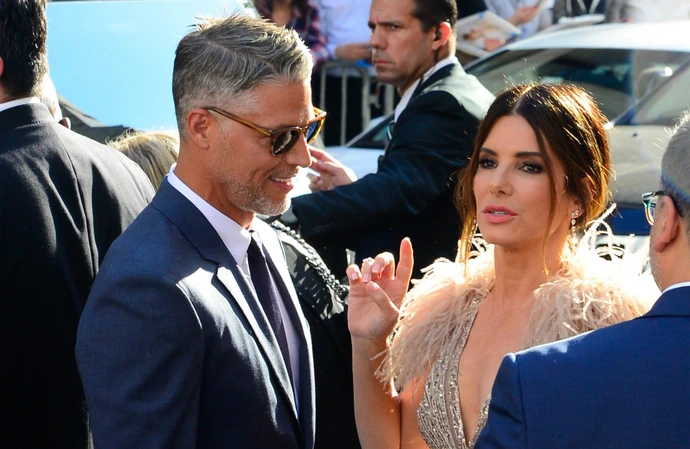 Sandra Bullock is reportedly planning to scatter her late partner's ashes at a luxury sea resort where they secretly exchanged "vows".
The 'Speed' actress, 59, was left devastated at the start of August when her long-term photographer boyfriend Bryan Randall died aged 57 after a three-year battle with fatal motor neuron disease ALS.
Sources have now told DailyMail.com she is considering saying her final goodbye to him at the Three Bees in the Bahamas, where she apparently wants to scatter his ashes in the sea.
The outlet said they pair had an unofficial wedding ceremony at the resort in 2017, three years before his devastating diagnosis with ALS – though they never formally married.
An insider said: "The place was just so special to them both. They would take over the entire island so they could just be themselves. It was a place where they shared some of their happiest times together and with the kids and friends.
"They would go there for weeks at a time. It holds a lot of meaning and it just makes sense for that to be where she says goodbye to him."
DailyMail.com has obtained photos of the pair kissing on the beach at the resort.
Bryan's daughter Skylar Staten Randall, 29, took receipt of her father's ashes last week after a representative from the Hollywood Forever Cemetery made the delivery to her Los Angeles apartment three days after he passed away.
DailyMail.com reports Sandra and Bryan exchanged vows on the beach in the Bahamas in an intimate ceremony witnessed by friends and family on 31 December, 2017.
Video also obtained by the outlet shows the couple dancing after the ceremony.
Sandra first met Bryan after hiring him to take photographs at a birthday party for her son Louis, now 13, in 2015.
They went public as a couple in October of that year, at the premiere of her movie 'Our Brand is Crisis'.