'Love you baby boy': Harry Kane and wife Katie welcome fourth child!
Following speculation their new child could be born in England or Germany, Harry Kane and his wife Katie have had their fourth baby.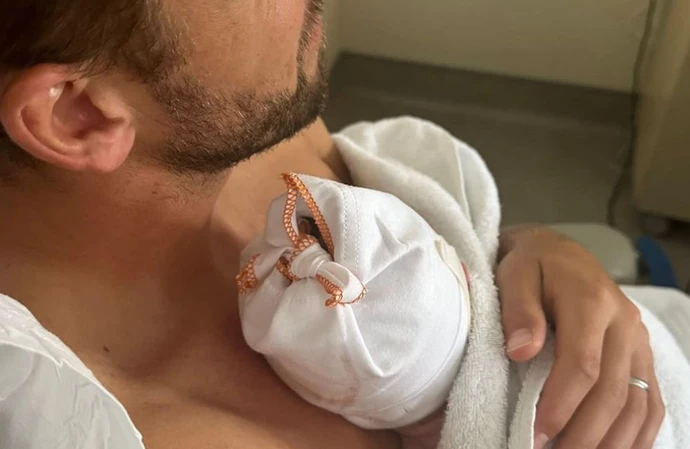 Harry Kane and his wife Katie have had their fourth child.
The 30-year-old footballer announced the new arrival on his Instagram on Monday (21.08.23) evening, and revealed the tot's name is Harry Edward Kane.
Star striker Harry, who already has three other children – daughters, Ivy, six, and Vivienne, five, as well as son Louis, two, with his wife Katie Goodland, 30 – captioned images of him cradling the newborn with his shirt off and the baby in a hospital cot: "Welcome to the world Henry Edward Kane. 20/8/2023.
"Love you baby boy! (blue heart and baby emojis.)
His post prompted thousands of congratulatory messages in the comments section of his post.
It's not yet whether Henry was born in England or Germany, but the words on the tot's hospital crib are in English, with a sign on his cot marked: 'Baby Boy, Room 101.'
Sources had told The Sun Katie had scouted hospitals on a visit to Germany at the end of July, prompting a report that if the baby was born in the country and followed in his dad's footballing footsteps, he could choose to play for either England or their soccer rivals Germany.
The Sun reported the Federal Foreign Office says a child born in Germany can gain citizenship even if both parents are English.
One of the parents must have an unlimited residence permit for at least three years – but Harry ¬qualifies as he has a four-year deal with Bayern Munich.
England captain Harry departed boyhood club Tottenham earlier in August for a deal worth around £100 million with the German squad.
A source told The Sun it was a "real possibility" his child could be born in Germany, adding about Katie's apparent hospital scouting: "Kate looked at homes but also visited a couple of private hospitals.
"It's unlikely Harry will be able to simply fly back to England for the birth and he won't want to miss it.
"So Munich is a very real possibility and they have to be prepared for that."