Britney Spears 'planning to record new album amid divorce battle with Sam Asghari'
To take her mind off her marriage collapse, insiders say Britney Spears is planning to record a new album which she wants to release with her upcoming autobiography.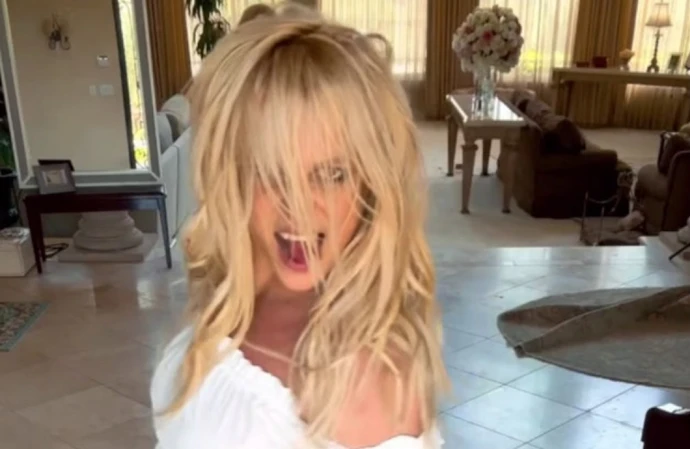 Britney Spears is said to be planning to record a new album amid her divorce from Sam Asghari.
The 'Toxic' singer, 41, has admitted she was a "little shocked" after her husband of only 14 months Sam Asghari, 29, filed for divorce on 16 August after their relationship broke down at the end of July.
But a source told Page Six about how she is bouncing back by keeping busy with career plans: "She has an upcoming writers camp and is getting songs from some big artists."
The insider added about how she wants to bring her new tunes out to coincide with the 24 October release of her memoir 'The Woman in Me': "Ideally, she would love to do a record and maybe a song for the book release."
The Grammy winner has not released an album since 2016's 'Glory', but released two songs since a judge terminated her controversial 13-year conservatorship in November 2021 – 'Hold Me Closer' with Elton John and 'Mind your Business' with her friend and frequent collaborator Will.i.am.
Page Six reported in May how Britney had apparently started to talk about "recording again and has gotten plenty of offers, some of which she's turned down" — including a collaboration with Beyoncé.
A source said at the time; "The beauty of Britney being free again is that she gets to call the shots for the first time in a very long time, and she'll do it at her own pace."
Sam cited "irreconcilable differences" as the reason for the estranged couple's separation and has asked that Spears pay spousal support and his attorneys' fees.
The divorce looks set to turn nasty as there have already been reports Sam believed Britney cheated on him – causing an alleged "nuclear" row at the end of July, according to sources.
There have also been claims Sam has told friends the singer was violent towards him and would act so "erratically" she would allegedly chuck knives at the wall of the LA mansion where they married in 2022.
Britney has said on Instagram about her upcoming memoir: "I worked my a** off for this book, I had a lot of therapy to get this book done, so you guys better like it. And if you don't like it, that's fine too."