Jana Kramer has chosen name for baby boy
Country singer Jana Kramer and her fiance Allan Russell have already picked out a name for their unborn son as they prepare to welcome their first child together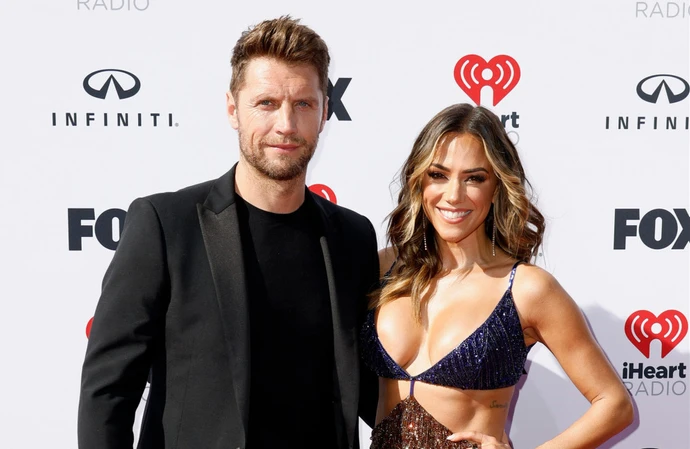 Jana Kramer and her fiance Allan Russell have already picked out a name for their unborn son.
The 39-year-old country singer - who is already mum to Jace, four, and Jolie, seven, with her ex-husband Mike Caussin - is expecting her first child with her current partner Allan and she's opened up about the pregnancy in a question-and-answer session with fans - revealing the couple already has a name in mind for their little boy.
After a fan asked if they have a name for the baby, Jenna replied in a post on Instagram, explaining: "We do. It's a name we always came back to and when we compared it to others, the one we loved always ended up being the fav [favourite]."
In the session, Jana also opened up about how this pregnancy is affected her eating habits. She told her fans: "In the first trimester I couldn't really stomach anything but a bagel and cream cheese and now the thought of a bagel and cream cheese makes me want to vomit ... I can't eat any sweets or my stomach hurts. I'm still nauseous throughout the day but it's worse at night and morning ... This pregnancy I like cold things, just like when I was carrying Jace, and the things that help my belly are peaches, cherries, and fresh squeezed OJ. Also I just want salads all the time. Things that are not too heavy, I used to love bone broth. But can't stomach it. I really wish I could eat fries or warm things but that sounds awful to me."
Jana is scheduled to have a Caesarean section when the baby comes but she admitted that having a plan in place doesn't make the impending birth any less "scary".
She wrote: "I'm not gonna lie. I have my fears. It's a scary unknown thing even with a 'scheduled C-section'. All I can pray for is a healthy baby and a smooth delivery."
She added: "The reality is I can't control the outcomes or what's going to happen so when I get fearful or start to panic, I just need to pray and be positive that it's all going to be ok."