Britney Spears 'let down by Sam Asghari after spending fortune on trips'
After reportedly spending a small fortune on private jets and holidays with her ex-husband, Britney Spears is said to be feeling "let down" by Sam Asghari.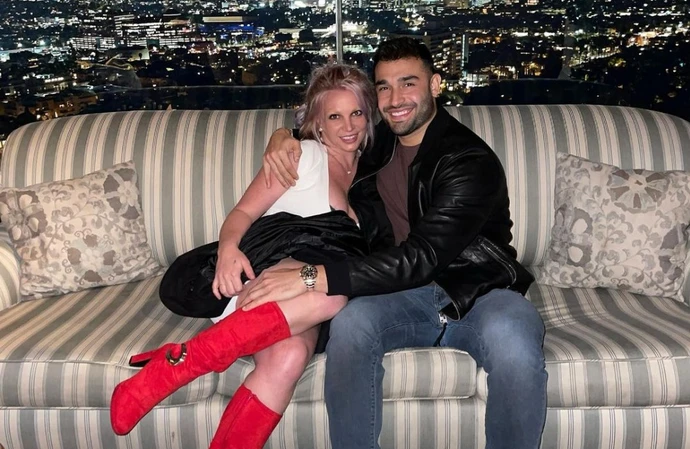 Britney Spears is said to be feeling "let down" by Sam Asghari after spending a fortune on their trips together.
The 41-year-old 'Toxic' singer – worth an estimated $60 million – reportedly "financially supported" the personal trainer-turned actor and "showered him with lavish trips" before he filed for divorce on 16 August after 14 monte of marriage, citing irreconcilable differences and days later declaring on social media "s*** happens".
An insider told Page Six: "Of course she feels let down. Anyone would when your partner is not providing for you in the way you feel you need to be provided for.
"She booked great, high-end vacations and paid for everything. They went everywhere on private jet."
Following news of the pair's split, there have been a slew of dramatic reports claiming Britney had cheated on and attacked Sam.
Other stories claimed Sam was ready to reveal her secrets if she did not pay far more than their prenup would allow.
DailyMail.com has reported Britney is coping with her split from Sam with midnight fast food runs.
She was pictured late on Friday (18.08.23) night at Dave's Hot Chicken in Oxnard, California, and came out of the restaurant with a raspberry lemonade drink alongside her security team around midnight.
Britney admitted on Instagram the same night she was a "little shocked" by her split.
She also wrote alongside a video of her dancing around her living room: "I couldn't take the pain anymore honestly!!! In some sort of telepathic way, I have been receiving so many messages that melt my heart from friends and I thank you!!!
"I've been playing it strong for way too long and my Instagram may seem perfect but it's far from reality and I think we all know that!!!"
The mum-of-two, who has sons Sean Preston, 17, and Jayden James, 16, with her 45-year-old former husband Kevin Federline, added she would "love to show" her "emotions and tears" to fans but always feels the need to "hide" her "weaknesses".
She went on: "And I'm actually doing pretty damn good!!! Anyways have a good day and don't forget to smile!!!"