'Sorry we can't be there!' Prince William and Princess Charlotte send message to Lionesses
Prince William has wished the England women's team luck ahead of the World Cup final in a sweet video alongside Princess Charlotte,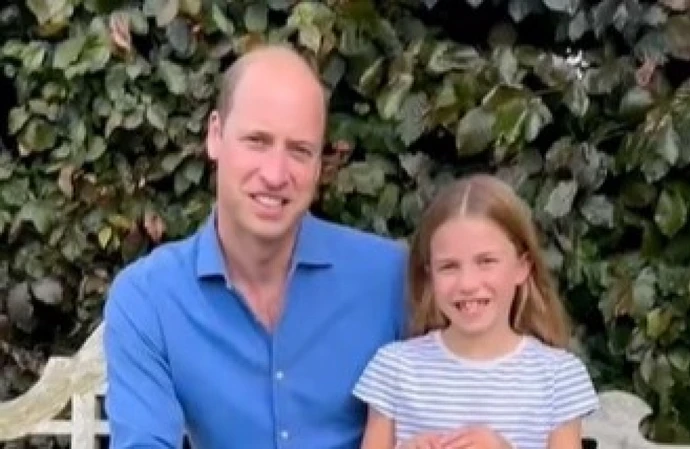 Prince William has wished the England women's team luck ahead of the World Cup final.
The 41-year-old royal - who is married to Catherine, Princess of Wales, and has Prince George, 10, Princess Charlotte, eight, and five-year-old Prince Louis with her - appeared in a video posted to Instagram on Saturday (19.08.23) where he apologised that he wouldn't be able to make the match in Australia on Sunday but expressed to the Lionesses that he is "so proud" of all their achievements ahead of their game with Spain.
He said: "Lionesses, we want to send you a huge good luck for tomorrow. We're sorry we can't be there in person but we're so proud of everything you've achieved and the millions you've inspired here and around the world! So, go out there tomorrow and really enjoy yourselves!"
The heir to the throne was joined by his daughter in the video, who sat beside her dad with a football on her lap, grinning as she sent her enthusiastic well wishes to the team.
She said: "Good luck, Lionesses!"
Hours after the father-and-daughter post, King Charles released a statement in which he also wished the Lionesses luck ahead of the game, urging them to "roar" their way to victory.
He said: "Good luck today Lionesses, and may you roar to victory!"
It is thought that the Queen Letizia of Spain will be in Australia to watch the match, whilst Charles' wife Queen Camilla will also be following the event with "great interest", as the England faces the possibility of bringing home the World Cup for the first time since 1966.
A Buckingham Palace source said: 'Both Their Majesties will be following Sunday's events with the greatest interest.'