OITNB star Laverne Cox reveals surprising measures to keep health in check
Laverne Cox uses acupuncture to keep her health in check as she admits to struggling to a regular sleeping pattern.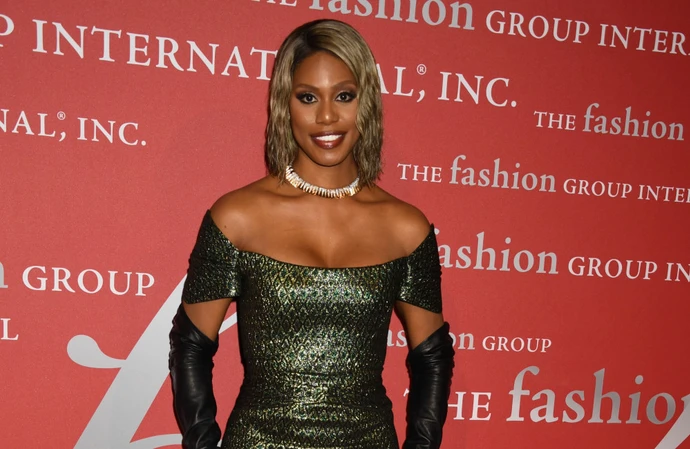 Laverne Cox uses acupuncture to keep her health in check.
The 51-year-old actress explained that because she has such a busy schedule, she tries to "slow down" with the alternative ancient Chinese treatment - which involves the insertion of needles into various points on the body - along with skin-firming facials as she admitted she struggles to stick to a regular sleeping pattern.
She told People: "I was in L.A. and got some acupuncture and microcurrent. So much of my therapeutic process is tracking what's going on in my body, checking in with my nervous system and trying to slow myself down. Last night I was up until 4 or 5 a.m. because I decided to do an Instagram Live at midnight. It was insane. I'm a petulant child when it comes to keeping a consistent sleep schedule."
Meanwhile, the former 'Orange is the New Black' star went on to add that she recently enjoyed some time away from work with her partner - whose name she has not disclosed publicly - where they "talked and talked" whilst on a staycation as she explained that any time she gets to spend with her man is "magical".
She added: "We did a staycation for Fourth of July weekend. We got a house in the Hamptons, and we watched television and ate popcorn on the couch, and we talked and talked. Honestly, every time I'm with my guy, it's magical."
Towards the end of 2021, Laverne revealed that she had met the mystery man on Tinder after having trouble with the dating app Hinge.
She replied to a fan on Twitter: " have a bf now and haven't been on the apps in over a year. But after being reinstated on @hinge I was banned again. Not sure why. I wasn't really meeting guys on Hinge anyway. So I just didn't bother to look into it.. Met my bf on Tinder."