Drake gives $30k bag to audience member
Drake amazed the crowd at his show in Los Angeles this week by handing a pricey Hermes Birkin bag to a woman in the front row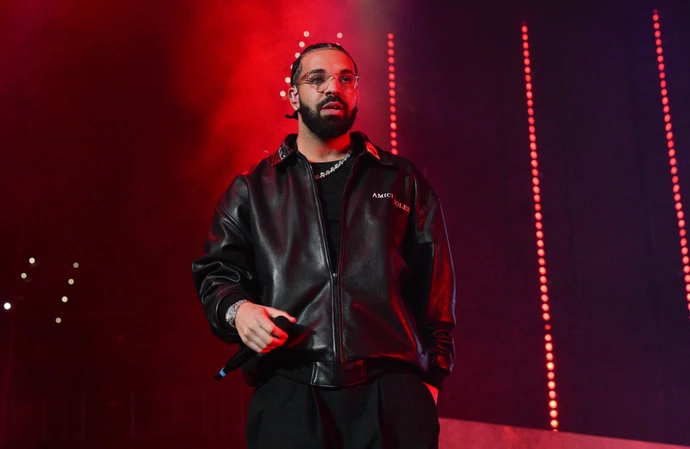 Drake gave away a $30,000 designer handbag to a woman in the front row of his gig in Los Angeles.
The rapper/singer was performing at the Kia Forum venue on Wednesday (16.08.23) when he studded the crowd by walking on stage holding a pink Hermes Birkin bag - which sell for around $30,000 - and handing it over to a female fan declaring: "Drake ain't cheap".
Video footage posted on TikTok showed him then adding: "Make sure she has security on the way out."
Drake previously revealed he's been collecting Hermes Birkin bags for years as he intends to give them to the woman he eventually settles down with, telling The Hollywood Reporter in 2017 the purses are a gift for "the woman I end up with".
It comes after a previous gift he handed over to a fan on his 'It's All a Blur' tour - a sweaty used towel - sparked a tussle in the audience.
The rapper/singer was walking backstage after performing at the Kia Forum last Saturday (12.08.23) when he wiped his face with a towel which he then chucked into the audience.
It was caught by a female fan but a man close to her then started trying to wrestle it away from her in front of the stunned star. Video footage of the incident posted on Instagram shows Drake looking concerned as he watched the tussle before telling the woman: "I'ma send someone up there." He also appears to try to confront the towel snatcher before being ushered away by his security team.
Drake played four shows at the venue as part of his ongoing tour with 21 Savage and he will then be back in Los Angeles later this month to perform at the Crypto.com Arena on 21 and 22 August.