Blac Chyna in a good place with babydaddies Tyga and Rob Kardashian
Blac Chyna is in a good place with former partners Tyga and Rob Kardashian and they are able to co-parent well now.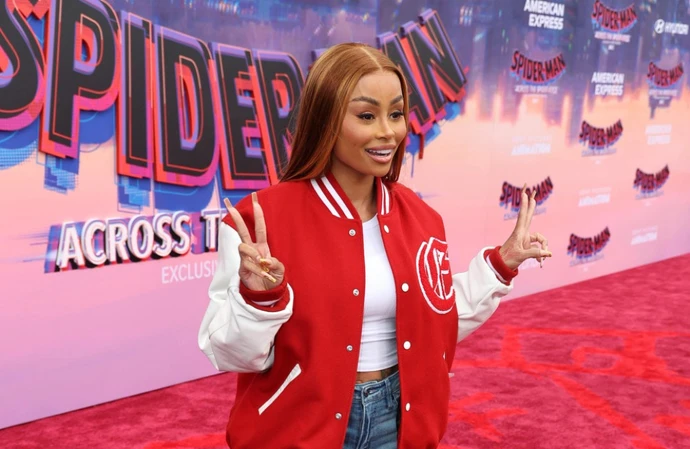 Blac Chyna is in a good place with former partners Tyga and Rob Kardashian.
The 35-year-old reality TV star has son King 10, with the rapper - whose real name is Micheal Stevenson - and six-year-old Dream with the reclusive sock designer, and despite tensions between her and the fathers of her kids in the past, she has admitted "time heals everything" and they are now able to co-parent amicably.
She told 'Entertainment Tonight': "I feel like with everything - time heals everything, and people change, and situations change, and you get to see the situation for what it is, and the situation is Dream
"And also too, let's not leave out King and also co-parenting with Micheal too, with King, so I feel like, as long as my kids are good and happy on both sides, that's all I care about as a parent.
"My kids are really smart, and they have common sense and they're like the sweetest people, like little people, so they're gonna be good, just them in general. I don't ever worry when they go over to the other parents' house, cause it's like, 'What are they doing over there?' But I'm like, 'Nah, my kids are good. They're pretty smart.'"
Chyna was also asked about Rob's sister Khloe Kardashian's recent comments that she feels like a third parent to Dream, and admitted she likes the close relationship her daughter shares with the Good American founder's own little girl, five-year-old True.
She said: "You have to think, too, they're so close, you know? Rob and Khloe. So of course, Dream's gonna be like [that] with True, you know what I mean?"
Chyna has recently had several cosmetic procedures reversed, including getting breast and butt reductions and having her facial fillers dissolved, and she explained she did so because people made too many assumptions about her.
She said: "You have to think about it like this... I could look at you and make any assumption right until you start speaking to me. So my thing is before you even start talking to me or give me a chance I want you to see, 'OK this is a well-rounded woman.'
"Not with these types of boobs and a big butt and the big lips. It put me in this category when that's really not who I am internally."