'Fingers crossed': Rita Ora keen to have children
Rita Ora wants to have children with husband Taika Waititi "when the time is right".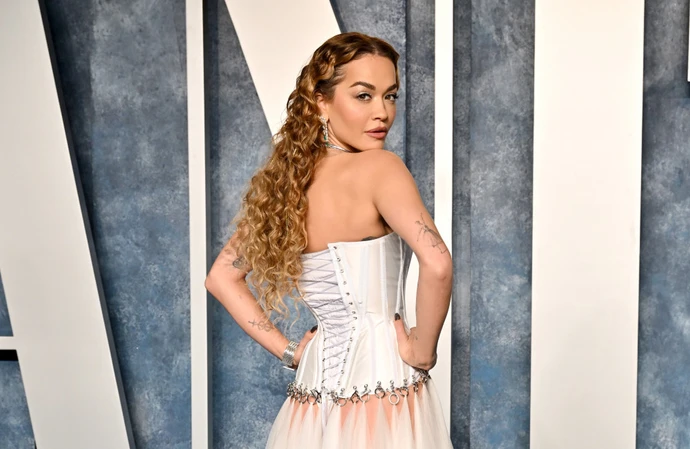 Rita Ora would "love to" have children.
The 'I Will Never Let You Down' singer married filmmaker Taika Waititi - who has two daughters with ex-wife Chelsea Winstanley - last August and she hopes to start a family with him "when the time is right".
Speaking in an upcoming episode of 'Running Wild With Bear Grylls: The Challenge', Rita revealed: "Family is so so important to me.
"I'd love to have children of course when the time is right. Fingers crossed."
The 32-year-old singer admitted it was a revelation for her and Taika, 48, to have got married in secret because she's got so used to living her life in the public eye, but she's vowed to do more to "protect" her private life in the future.
She said: "Privacy, it has been an up-and-down battle.
"I have lived my life in the public eye for about a decade but I have learnt a lot with my personal life and my career.
"With the wedding we decided to keep it super close as we felt like it was important for us. That was something I had never done.
"I have always shared as I thought it was my job to share as I am a public figure, but you don't have to.
"When you get something precious you want to protect it."
Rita recently described her husband as her "biggest supporter and advocate" and she appreciated being able to "bounce ideas" with him for her latest album 'You and I'.
She told People magazine: "I love bouncing ideas with him. It's really cool and easy, and he's got really great perspective and taste.
"With this album and everything, I think it's just set a really great precedent for what we could potentially do."
The 'Hot Right Now' hitmaker wrote her new album while her romance with Taika was starting to blossom.
She said: "They say, 'Try and write down everything you're feeling,' but I never really did that until this album.
"These journals turned into diaries I would show to my producers and be like, 'Hey, do you think we can maybe turn these into songs?' And he was like, 'Are you f****** kidding? Yes, let's go.'"