Dame Harriet Walter's 'nightmare' title
Dame Harriet Walter says her title is a "nightmare" when she is trying to fill out forms online.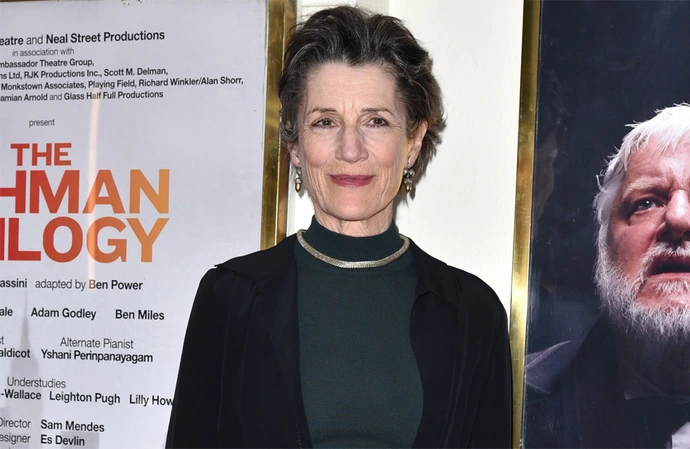 Dame Harriet Walter says her title is a "nightmare".
The 'Succession' actress was made a Dame Commander of the (Order of the) British Empire (DBE) by Queen Elizabeth in 2011 but admitted it causes all kinds of trouble when she tries to fill in forms online.
Harriet, 72, explained to the Daily Mail's Eden Confidential column: "It's on one of my bank cards but not the other. But also it causes all sorts of nightmares on most websites because they have a drop-down menu saying, 'What's your title?' and they practically never have dame on there.'
"Sometimes I go, OK, if I want people to know I'm a dame, it'll say first name, and I'll put Dame Harriet.
"And then you go to the airport and they say, 'You're not here'. I'll say, 'Look under D'."
Harriet received the title for her services to drama but previously admitted she nearly turned it down.
She said: "My first reaction was, 'I'm going to be really right on and turn it down'.
"I thought, 'I'm an egalitarian and I don't believe in inequality'. And then I thought, 'You know what? All the guys in my profession, when they get to a certain age they get offered a knighthood and part of it is because they've had the access to the roles that will keep them in the profession for decades'.
"And I wanted to say, 'Come on, let's hear it for the dames!' Suddenly my egalitarian credentials went down the tubes and my feminist credentials dominated."
Along with 'Succession', Harriet has also starred in 'Call The Midwife', 'The Crown', 'Downton Abbey' and 'Killing Eve'.