'I can confirm she nails it': Kelly Brook reveals Madonna did squat jumps on wedding day
Madonna did squat jumps on her wedding day, according to guest Kelly Brook.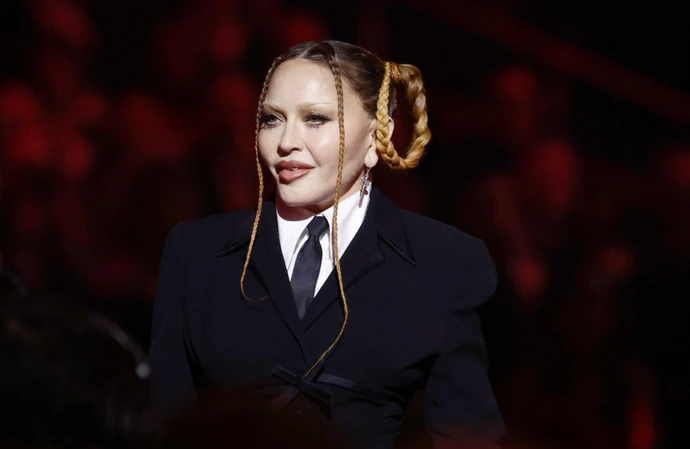 Madonna did squat jumps on her wedding day.
The 65-year-old singer tied the knot with Guy Ritchie in 2000 and Kelly Brook - who was a guest at their raucous nuptials - revealed that the superstar hit the dance floor at the wedding to show off her moves.
Speaking on Heart Breakfast, Kelly said: 'Have you seen the Madonna squat Fitness Challenge, which is all over TikTok?
"There is a video of Madonna doing 15 jump squats all time perfectly, and it was from a performance of 'Music' from her 2001 World Tour and people are trying to copy, it's quite challenging.
"She's in heels, I've actually seen her do this in real life, I was on a dance floor with her... and she was doing that exact move. I can confirm she nails it.
"It was her wedding; it was on the dance floor at her wedding and she just dropped down and started doing these squats, and I just I was just, in awe."
When asked if she was able to keep up, Kelly said: "At the time, yeah maybe I could have had a squat-off, …not now, not with my lower back pain, all than gardening I've been doing."
A performance by Madonna when she was 43 has kicked off the viral TikTok challenge, over 20 years later.
After a two hour concert, Madonna proceeded to launch into 15 jump squats, timing each exercise to the beat of the music playing behind.
Fans are now taking to TikTok to try to compete, with many dubbing the challenge an excellent cardio finisher.
Madonna and Guy - who share sons Rocco, 23, and David, 17, split in 2008 after nearly eight years of marriage.