Matthew McConaughey and family launch fundraiser to help children in Maui amid wildfires
Matthew McConaughey and his teenage son Levi announced their fundraising efforts for the people of Maui, focusing on children.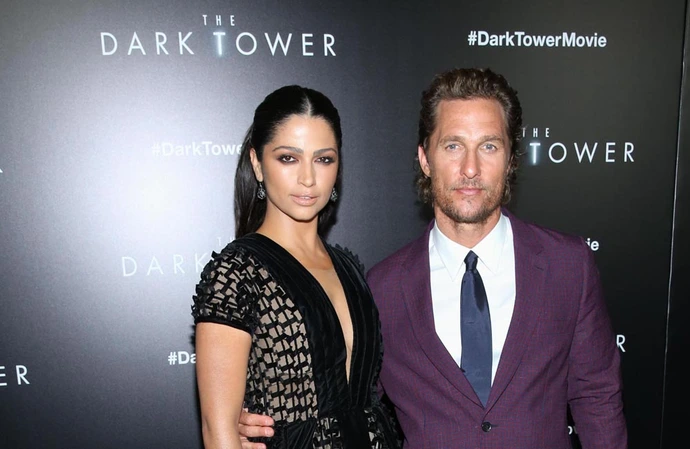 Matthew McConaughey, his wife Camila Alves-McConaughey, and their son Levi are helping to raise funds for those affected by the devastating Maui wildfires.
The 53-year-old Hollywood star and his eldest child announced they had set up a fundraiser focusing on the needs of children through the couple's just keep livin Foundation and Baby2Baby, the latter of which provides diapers, clothes and other necessities for children in disaster areas.
In a video message, the 53-year-old actor - who also has Vida, 13, and Livingston, 10, with his spouse - began: "We know that you probably already know about all the devastation on the island of Maui. The fires over there have put so many people out of home and have taken so many lives.
"These people need to stabilise to survive.
"Camila, myself and Levi are working with this organisation called Baby2Baby. They are working with partners that are on the ground in Maui saying, 'This is what people need right now. This is what the most needy people need.'"
The 'Gold' actor continued: "That's Aloha Diaper Bank, Hawaii Diaper Bank, Maui Food Bank, Pacific Birth Collective and Maui Rapid Response.
"These are people, organisations, on the ground in Maui saying, 'This is what is needed right now.' So if you'd like to help, check out Baby2Baby, see the work they're doing. Or any other way you can help. There's a lot of help that's needed."
Levi, 15, added: "They're going to need it for the long-term, so any way you guys can help, it's appreciated. Thanks, guys."
The death toll is now in the hundreds and many are unaccounted for.
Mobile morgues have been setup to try and identify those who tragically lost their lives in the blazes that destroyed the historic village of Lahaina.
When asked if children are among the many missing, Hawaii Governor Josh Green told Hawaii News Now: "Tragically, yes… when the bodies are smaller, we know it's a child."