NFL star Alex Collins dies aged 28
NFL star Alex Collins has died at the age of 28.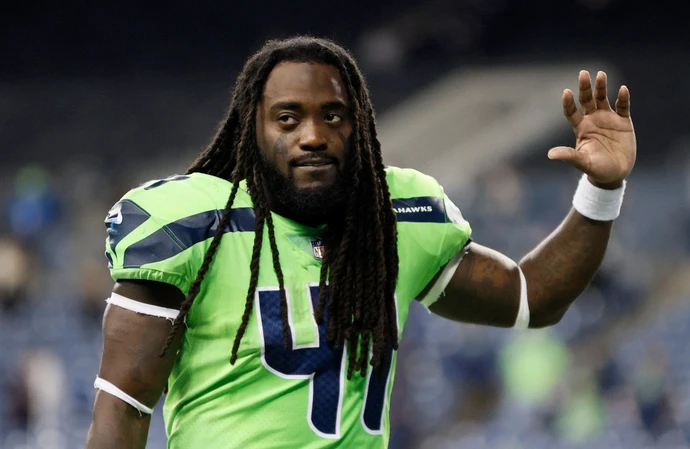 Alex Collins has died at the age of 28.
The sports star was best known for playing as part of the National Football League with the Seattle Seahawks but passed away on Monday (14.08.23) after he crashed his motorbike into a Chevrolet Suburban SUV the day before.
In a statement, his family said: "It is with heavy hearts that we announce the passing of our beloved Alex Collins this morning. Alex was cherished by his family and friends as well as supporters from all around the world. All who truly know him can attest to his drive, determination, and larger-than-life personality.
"We kindly request your thoughts and prayers for our family during this difficult time. We ask for privacy as we navigate through our grief. We will provide updates regarding funeral arrangements as they become available."
The Florida native was also remembered by his former team for his "infectious smile" as well as his skills on the pitch as the executive of the team paid tribute to the sports star on behalf of his teammates.
Seahawks executive VP/general manager John Schneider said: "The Seahawks family along with the 12s are so saddened to hear of Alex's passing. Alex's infectious smile and classic river dance skills will forever be missed. Alex would light up a room and was beloved by our entire building. He enjoyed life and attacked it on the football field. He was one of the most productive runners in SEC history. Our sincere condolences to his immediate family, the Gatewood family, and his agent Kelli Masters. You will be forever be missed, Alex. On behalf of Jody Allen, Pete Carroll, Chuck Arnold, Chad Morton and the entire Seahawks community, rest in peace brother."