'It's so fun...' Millie Bobby Brown teases wedding plans with fiance Jake Bongiovi
'Stranger Things' star Millie Bobby Brown has started planning her nuptials.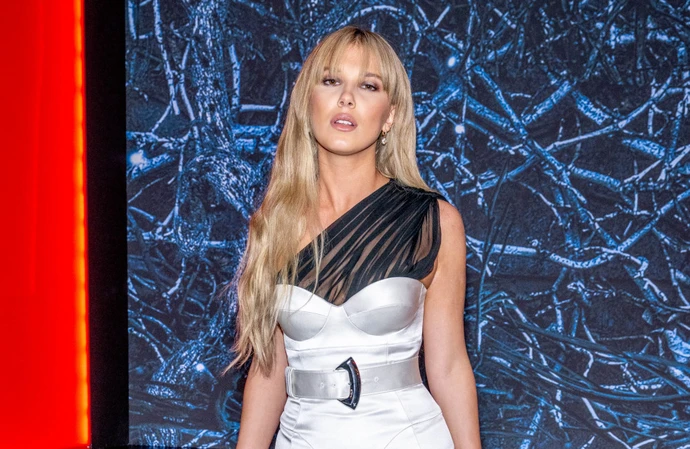 Millie Bobby Brown has started planning her wedding with Jake Bongiovi.
The 'Stranger Things' actress and her 21-year-old fiance revealed their engagement in April and they are pushing on with plans for their big day.
Still doing what she can to keep aspects of her life private, she told Women's Wear Daily: "I think probably drawing the curtains, just because there are only so many moments in life that you get only once. And to have everyone's opinions and eyes looking at that just feels unnatural to me.
"So I feel it's important to keep those things, those small precious moments in life, really close to your chest.
"I can say that the planning is going — it's so fun and it's such an exciting time in my life."
The 19-year-old star is letting people in to a point with her memoir 'Nineteen Steps' - which comes out next month - but it focuses more on her family history in Bethnal Green, London in the 1940s.
She explained: "I think it's nice for people to have a look through a window and see how my heart is, because so many people love my characters and are interested in my characters.
"But for people to actually… I try to keep a lot of people out. I draw the curtains because I believe in privacy for my own sanity really, just to keep people out and lock that fence.
"But it's nice to be able to open the curtains and let people see what I'm interested in, and to share that joy with others and see if they're interested in what I'm interested in."
The 'Enola Holmes' actress announced her engagement to rocker Jon Bon Jovi's model son by posting the Taylor Swift lyric alongside a black-and-white snap of her being held by her partner: "I've loved you three summers now, honey, I want 'em all."
Millie showed off her diamond engagement ring in the photo, and Jake wrote "Forever" on his feed alongside two photos of him with Millie, and added a grey heart emoji.