Brad Pitt and Jennifer Aniston 'had wall of caviar at their wedding'
After getting married in 2000, Brad Pitt and Jennifer Aniston are said to have had a "wall of caviar" at their wedding.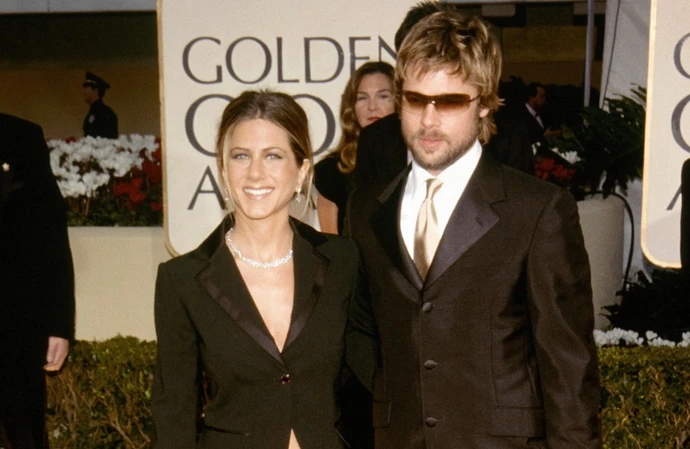 Brad Pitt and Jennifer Aniston are said to have had a "wall of caviar" at their wedding.
The 'Fight Club' star, 59, and the 'Friends' actress, 54, wed in 2000 and Michael Rapaport, who was among their raft of celebrity guests, has finally opened up about the details of their extravagant nuptials.
He said on 'Watch What Happens Live with Andy Cohen': "I was at Brad Pitt and Jennifer Aniston's wedding. They had a wall of caviar. I still have some saved over.
The 53-year-old 'Cop Land' actor also hailed the wedding as "beautiful", adding the caviar wall was typically "generous" of the newlyweds.
Michael also said he's "still eating the caviar" from the wedding, adding: "I was shoving it down!"
He went on: "Billy Preston performed – lot of bucks there," before moving off the topic of his friends' wedding.
Michael has been pals with Brad for years after they starred together in the 1993 movie 'True Romance', with him playing a struggling actor and Brad his stoner flatmate.
They have both also guest-starred on 'Friends'.
Brad and Jennifer tied the knot in a Malibu private estate and it's previously been reported it was filled with 50,000 roses, tulips and other flowers, with 200 guests in attendance on the 29 July day.
Also at the wedding were Jennifer's 'Friends' co-stars Matthew Perry, David Schwimmer, Lisa Kudrow and Courteney Cox, who was there with her then-husband, David Arquette.
Brad's 'Fight Club' co-star Edward Norton and his then-girlfriend Salma Hayek also made the guest list, as well as David Spade, Dermot Mulroney and Cameron Diaz.
The wedding has been said to have cost the couple $1 million and featured a firework display, bands and choir performances, including Melissa Etheridge singing 'Whole Lotta Love'.
But Brad and Jennifer split in 2005, announcing in a joint statement at the time:
"We would like to announce that after seven years together, we have decided to formally separate.
"This decision is the result of much thoughtful consideration. We happily remain committed and caring friends with great love and admiration for one another."
Brad went on to marry his 'Mr. and Mrs. Smith' co-star Angelina Jolie, 48, in 2014 after speculation the two had an affair while he was still married to Jennifer.
The pair have six kids Maddox, Pax, Zahara, Shiloh, Knox and Vivienne, but split in 2016 and remain stuck in a bitter custody battle and a fight about their Miraval French vineyard they used to co-own.
Jennifer married actor Justin Theroux, 52, in 2015, but they announced their break-up in 2018.