Kerry Katona wants to be a competitive bodybuilder
Kerry Katona wants to be a bodybuilder and inspire other women of her age.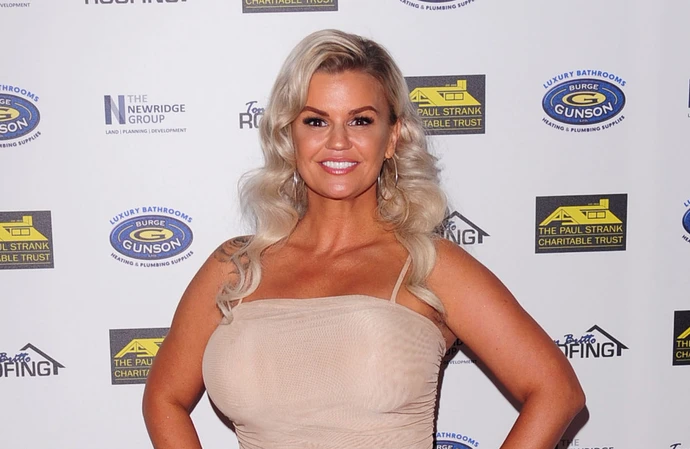 Kerry Katona wants to be a bodybuilder.
The 42-year-old singer would like to inspire other women of her age by documenting her health and fitness journey to build up her muscles and taking part in competitions.
She wrote in her column for new! magazine: "I'd actually love to compete in bodybuilding and document it in a film, a bit like what Jodie Marsh did. I think it would be really good, especially at my age, to show people you can do it if you put the hard work in."
The mother-of-five dismissed speculation she's gone under the knife again to help lose weight, insisting the changes to her shape are all down to hard work and sticking to the Francis diet, a personalised nutrition plan that stresses the importance of unprocessed food.
She wrote: "Last week I saw some comments from people online saying my weight loss was due to liposuction.
"Listen, everyone knows I've had lipo, tummy tucks and uplifts in the past, but I have actually done this recent weight loss myself.
"If you look at the picture, you can see all the marks from my previous lipo and tummy tuck. I've been sliced and diced like an IKEA flat pack over the years, but this time I have done this through hard work and determination.
"I'm sure I'll have more work done in the future - you know me, I can't say no, but at the moment, the weight loss is solely down to me and the Francis diet."
Meanwhile, Kerry would "really love" the opportunity to take part in 'Strictly Come Dancing' but is worried her account on adults-only subscription platform OnlyFans is stopping her from being allowed to be involved.
She wrote: "I'm not that impressed with the Strictly Come Dancing line up so far - mainly because I'm not on it! The only person I know so far is Adam Thomas. I've met him a few times and he's a lovely bloke.
"I would love to go on the show myself - you lose so much weight when you're on that!
"I don't know if having an Only Fans account has held me back from being offered it. Perhaps the BBC don't agree with it, but you've got to move with the times.
"I love BBC and I do radio work with them, but I would really love to do 'Strictly'. It's the only reality show I haven't done!"