Rick Astley proud of daughter for choosing gardening over pop career
Pop veteran Rick Astley has admitted he's proud of daughter for choosing a career in gardening instead of chasing stardom in the music industry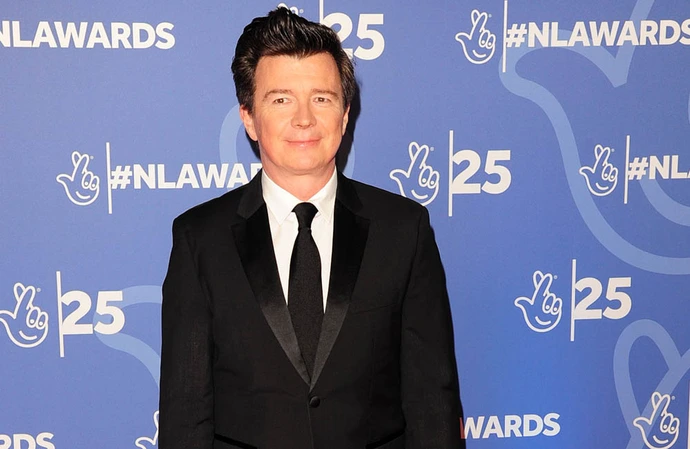 Rick Astley is proud of his daughter Emilie for choosing a career in gardening instead of chasing stardom in the music industry.
Emilie is Rick's only child with his wife Lene Bausager and the 57-year-old pop veteran insists she had a "comfortable" upbringing but wasn't spoiled by her parents - and he's proud she decided to start her own garden design company rather than exploring her talents as a musician.
He told The Sunday Times: "She's in no way spoilt and has never taken anything for granted. She learnt to play the drums and sings pretty much bang on tune but she didn't want to go that way professionally.
"I would have supported her if that's what she wanted, but I'm relieved she didn't choose it."
In the joint interview Emilie agreed with her dad - insisting he encouraged her interest in music but she decided she just didn't want to be famous.
Rick added of his daughter's successful career: "She found her own way. She doesn't use my last name and is very careful about nepotism. When one of your parents is famous, I think a lot of people raise and eyebrow and say that's why you are successful, but I can't really help her with the gardening world."
Emilie's company had a display at the famous Chelsea Flower Show in London this year and the 'Never Gonna Give You Up' says he is incredibly proud of her achievements.
He concluded: "[It] was a big deal. I'm super proud."
Rick shot to fame in the late 1980s when he signed a deal with industry giants Stock Aitken Waterman - which saw him become labelmates with the likes of Kylie Minogue, Jason Donovan, and Sonia - and sold more than 12 million records worldwide but he quit the industry in the 1990s because he "didn't want to do any of it" anymore.
Speaking on Channel 5 documentary 'Stock Aitken Waterman: Legends of Pop Music', Rick admitted he didn't feel like he was cut out to be a pop star and was happy to stay at home and spend more time with. his family.
He explained: "I don't think being a pop star is a very natural thing for anybody but some people, some people manage to do it and some people are born to do it perhaps. I don't think I was really. I had developed a fear of flying, I didn't want to go and promote records. I didn't want to do any of it, really".
Rick added: "I was super lucky that I had a massive amount of success in a very short period of time, somebody gave me a truckload of money for it and I could say 'Okay, I'm done!'"