Damar Hamlin defends his choice to return to football
NFL star Damar Hamlin has defended his decision to return to the football field seven months after suffering a cardiac arrest during a game in January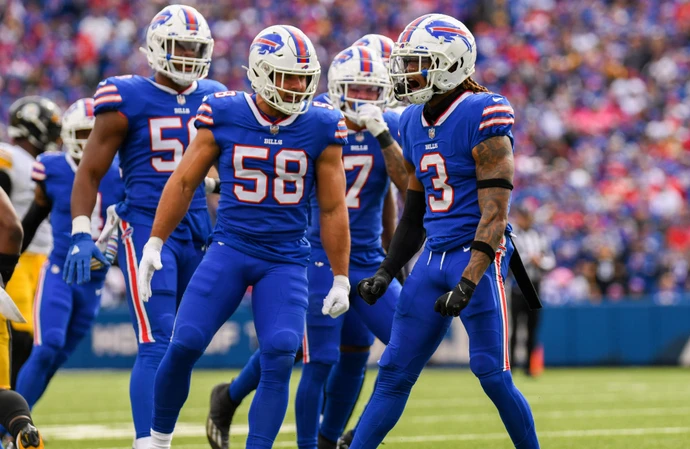 Damar Hamlin has insisted it was his choice to return to football seven months after suffering a cardiac arrest during a game.
The NFL player returned to his safety position with the Buffalo Bills for the first time since his medical emergency as his team took on the Indianapolis Colts in a pre-season clash at Highmark Stadium in Orchard Park, New York on Saturday (12.08.23) - and Damar has since declared he is aware of the risk he took by stepping back onto the field.
Speaking after the game, he told reporters: "It was a great experience, you know what I'm saying? Just another milestone and the step of getting back to myself in the football space and the NFL.
"When you step in between them lines, you are putting yourself at risk by hesitating and by reserving yourself. I made the choice that I wanted to play. It wasn't anybody else's choice but mine. So making that choice, I know what comes with it."
He added: "When you see my cleats laced up and my helmet and shoulder pads on, there ain't going to be no hesitation. You can't play this game like that."
The 25-year-old sports star - who was medically cleared to play again in April - collapsed after making a tackle during his team's clash with the Cincinnati Bengals on January 2.
He was rushed to hospital in a critical condition and admitted to the intensive care ward before being discharged nine days.
Damar has since gone on to make a remarkable recovery and returned to training in May before getting his first game in on Saturday.
As Damar made his return to the field, Bills head coach Sean McDermott said: "What we just witnessed is remarkable, it really is. It's a true sign of a young man's courage and obviously everyone that helped him get to this point."