Stephen Amell again clarifies strike comments after taking to the picket line
Stephen Amell has insisted he made the "wrong choice of words" when he said he didn't support the SAG-AFTRA strikes and was spotted on the picket line a few days ago.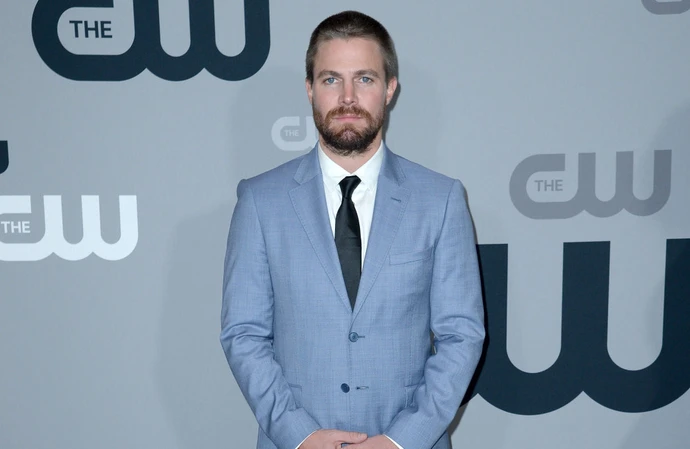 Stephen Amell made the "wrong choice of words" when he said he didn't support the SAG-AFTRA strikes.
The 'Arrow' star received a backlash after he insisted he wasn't in favour of the industrial action, which is the latest step in a row over a lack of fair pay and concerns about the rise of AI, but later apologised for his comments, and last week was spotted with his fellow actors on the picket line.
Stephen has insisted he has "always" supported his union and is keen to "take ownership" of his gaffe.
He told TMZ: "When I spoke the first time, I didn't choose my words as I should.
"I love acting, I love film and I love television and I know how much going on strike hurts, not just the actors, but all the people who work on film and television.
"I always said that I support my union. Saying I don't support the strike was the wrong choice of words, plain and simple. I put my foot in my mouth and I'm trying to take ownership of it."
The 'Heels' actor insisted he didn't "[do] a 180" on his remarks when he joined the picket line, but claimed he hadn't voiced his original opinion "clearly" enough.
He added: "I hesitate that I did a 180, it's more that I should have spoken more clearly and concisely the first time around."
The 42-year-old star had branded the industrial action "frustrating" and "reductive" and insisted he couldn't "support" the strike.
But he later took to Instagram to clarify his comments.
He wrote in part: "What I actually said: 1 'I support my union, I do, and I stand with them.' This doesn't need much clarity: My support is unconditional and I stand with them.
"What I actually said: 2 'I do not support striking, I don't.' What this means in full context: I understand fundamentally why we're here. My off the cuff use of the word "support" is clearly contradictory to my true feelings and my emphatic statement that I stand with my union. Of course I don't like striking. Nobody does. But we have to do what we have to do.
"What I said 3 'I think that it is a reductive negotiating tactic and I find the entire thing incredibly frustrating.' In full context: I'm an actor and I was speaking extemporaneously for over an hour. I emote, but I certainly don't think these issues are simple. Our leadership has an incredibly complicated job and I am grateful for all that they do. Despite some of my terrible early acting work, I assure you, I'm not a robot. From an intellectual perspective, I understand why we are striking, but that doesn't mean it isn't emotionally frustrating on many levels for all involved.(sic)"