Drake defends fan in concert towel tussle
Rapper/singer Drake stepped in to help a female fan at his concert in Los Angeles over the weekend (12-13.08.23) after a tussle ensued over a towel he threw into the crowd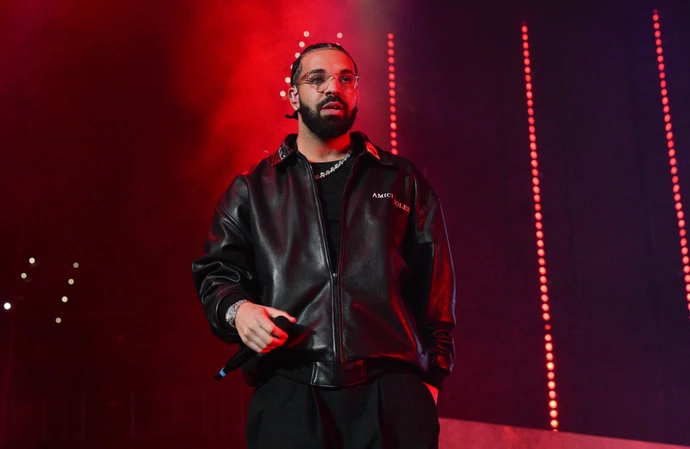 Drake stepped in to help a female fan at his concert after a tussle broke out over a sweaty towel he threw into the crowd.
The rapper/singer was walking backstage after performing at the Kia Forum on Saturday (12.08.23) when he wiped his face with a towel which he then chucked into the audience - it was caught by a female fan but a man close to her then started trying to wrestle it away from her in front of the stunned star.
Video footage of the incident posted on Instagram shows Drake looking concerned as he watched the tussle before telling the woman: "I'ma send someone up there." He also appears to try to confront the towel snatcher before being ushered away by his security team.
It came after the musician had to warn fans not to throw their bras onstage because his five-year-old son Adonis was in the audience.
Drake revealed it was the first time the youngster - whose mum is French artist Sophie Brussaux - was able to attend one of his dad's shows, so the star warned the crowd to "keep it PG".
During the Saturday night show, he told the audience: "I can't talk about t*****s tonight in LA, because my son is at the show for the first time ever. We're gonna keep it PG tonight. Keep your bras on!"
Drake also shared a number of pictures of his little boy on Instagram showing him at the gig, with the star captioning the Instagram snaps: "Adonis's Big Day Out".
Drake performed two shows at the venue over the weekend as part of his 'It's All A Blur' tour with 21 Savage and has two more dates there scheduled for 15 and 16 August. He will then be back in Los Angeles to perform at the Crypto.com Arena on 21 and 22 August.