Bob Dylan pays tribute to 'lifelong friend' Robbie Robertson
Bob Dylan has paid tribute to his "lifelong friend" Robbie Robertson following the guitarist's death at the age of 80.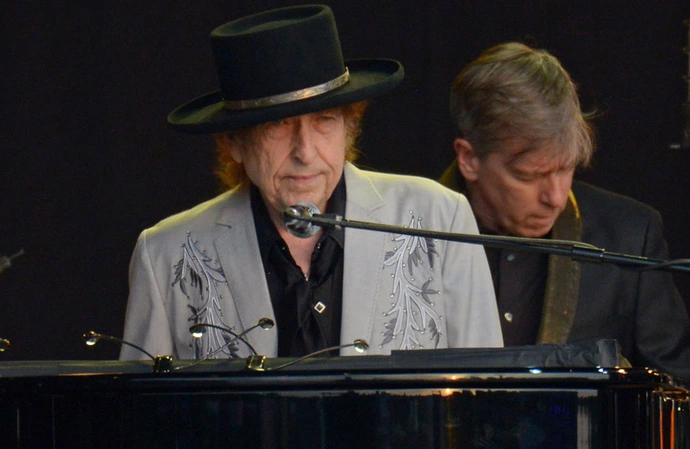 Bob Dylan has paid tribute to his "lifelong friend" Robbie Robertson following his death at the age of 80.
The Band guitarist - who was part of The Hawks, the group that backed the 'Like a Rolling Stone' singer in the mid-1960s when he ditched his acoustic folk style in favour of rock - passed away on Wednesday (09.08.23) following a long illness, and the 82-year-old music legend has now broken his silence on the "shocking" news.
He told Billboard in a statement: "This is shocking news. Robbie was a lifelong friend. His passing leaves a vacancy in the world."
Following the news of his death, Mojo magazine have re-shared a 2017 interview with Robbie, in which he spoke of how proud he was to have been with Bob when he defied fans' response to his new direction.
He said: "(Bob Dylan and The Hawks) got booed all over North America, Australia, Europe, and people were saying this isn't working and we kept on and Bob didn't budge.
"We got to a place where we would listen to these tapes and say, 'You know what? They're wrong. And we're right.'
"Eight years later, we do a tour, the (1974) Dylan/Band tour. We play the same way, same intensity and everybody says, 'Wow, that was amazing.'
"The world came around – we didn't change a note."
Along with writing The Band's most iconic hits including 'The Weight', the guitar icon recorded a string of solo albums, wrote children's books and worked with Martin Scorsese scoring more than a dozen of his films.
Robbie's manager of 34 years, Jared Levine, announced his death in a statement earlier this week.
He said: "Robbie was surrounded by his family at the time of his death, including his wife, Janet, his ex-wife, Dominique, her partner Nicholas, and his children Alexandra, Sebastian, Delphine and Delphine's partner Kenny.
"He is also survived by his grandchildren Angelica, Donovan, Dominic, Gabriel and Seraphina."
Instead of flowers, the guitarist's family asked fans to make any donations they wished to the Six Nations of the Grand River to "support a new Woodland Cultural Center".