Nick Jonas recalls his 'surprisingly difficult' wedding moment
Nick Jonas has recalled experiencing a "difficult" moment during his wedding day.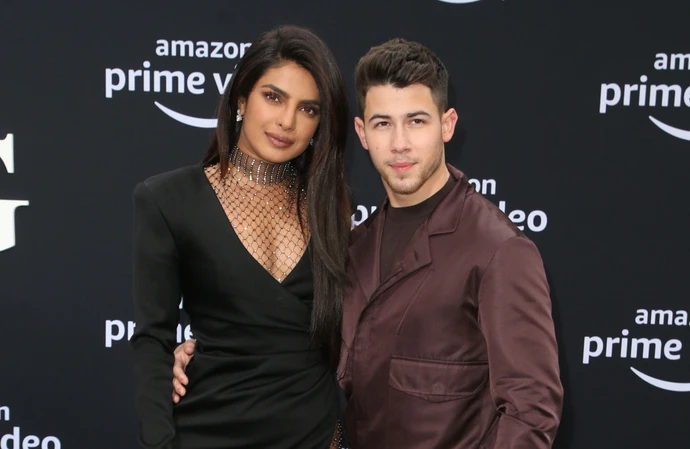 Nick Jonas experienced a "surprisingly difficult" moment during his wedding.
The 30-year-old star married Priyanka Chopra back in 2018, and he's recalled an awkward moment during their traditional Indian ceremony.
Nick told PEOPLE: "There's this one moment in Indian weddings where the bride and groom are lifted on the shoulders of their family members and there's sort of a game that's played where this garland is put on each other.
"They try to be the first to put the garland on the other. And it's surprisingly difficult, especially when you have someone as competitive as me and Pri. But whoever is the one to put it on first, that side of the family is the more dominant."
Despite the awkwardness, Nick loved the traditional ceremony, describing it as a "great way for the families to all connect".
He said: "It's really for the family members to feel pride and that's just a funny game. But it's really heartwarming and a great way for the families to all connect."
Meanwhile, Priyanka previously described Nick as "a wise man beyond his years".
The 41-year-old actress praised Nick for helping her to overcome her own insecurities.
The Hollywood star told British Vogue magazine: "He's a wise man beyond his years ... I get affirmations from him all the time, to remind me of my value when I forget or when I get insecure.
"He just sees through the fog for me. He sees the best in people."
Priyanka and Nick have both enjoyed huge success during their careers, and the loved-up couple have a unique ritual that helps them to stay connected.
The actress shared: "We didn't know each other's careers before we met. Like, didn't know them well. So we do a show and tell once in a while and share random things that we've done to show the other person what we were like when we were younger."