Gal Gadot 'shocked' by beauty pageant success
Hollywood star Gal Gadot has confessed to being shocked by her beauty pageant success.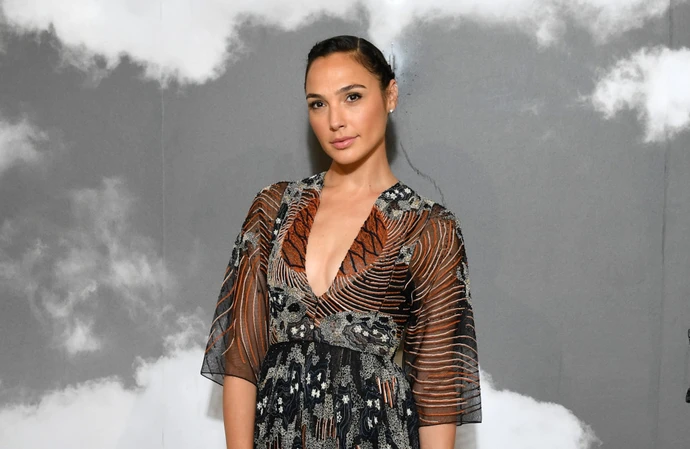 Gal Gadot was shocked by her Miss Israel success in 2004.
The 38-year-old actress won the beauty pageant crown before she became a Hollywood star, and Gal now insists that she didn't actually take the event "very seriously" at all.
During an appearance on 'Hot Ones', the brunette beauty - who has Alma, 11, Maya, six, and Daniella, two, with her husband Jaron Varsano - shared: "When I went to Miss Israel in Israel, to begin with, I went for the experience and so I could tell my grandkids that grandma ... and then I won and that was shocking.
"I never meant to win, I came for fun, and all of a sudden - it's funny, you're 18, you're not taking things very seriously. The only part that I enjoyed doing was the opening sequence with the dance."
Meanwhile, Gal previously confessed that motherhood is much more challenging than acting.
The 'Heart of Stone' star explained that motherhood is the "hardest thing" in her life.
She told E! News: "The hardest thing is definitely the mommy part of it all, but it's the most rewarding one, as well."
Gal actually learned some invaluable lessons about parenting from her 'Red Notice' co-star Ryan Reynolds and his wife, Blake Lively.
She shared: "Ryan and Blake are both very smart entrepreneurs, great friends, good people, positive people.
"He totally shared what it takes, the process he's been through and I'm super, super happy for their success."
Despite her own success, Gal never actually planned to become an actress.
She explained: "I went to law school and while studying still did some modelling. A casting director came from London to Israel looking for a 'Bond' girl, saw my card on the agency board and wanted to see me.
"That was my first experience in the acting world, and I sort of fell in love with it. One thing led to another and here I am."