Tiffani Thiessen: I don't fear aging
Former 'Saved by the Bell' star Tiffani Thiessen has insisted that she doesn't worry about aging.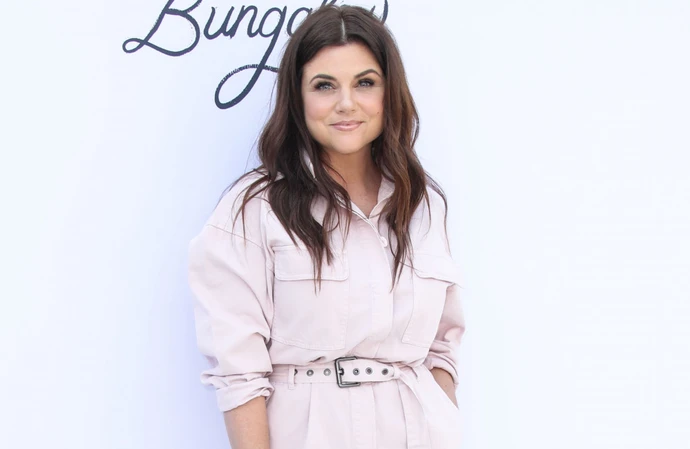 Tiffani Thiessen doesn't worry about aging.
The 49-year-old actress - who is best known for playing Kelly Kapowski in 'Saved by the Bell' - has claimed that there are no secrets behind her youthful-looking appearance, insisting that she's "more at ease" now than she was a decade ago.
During an appearance on the 'Good Instincts' podcast, Tiffani joked: "I don't know if it's me just not giving a s***!"
Despite this, Tiffani acknowledges that her next birthday will be a "big" milestone.
She said: "It's a different feeling this time around hitting a bigger, you know, a bigger birthday this time."
The actress is aware that the public expect her to "look a certain way". However, Tiffani insists that beauty expectations also need to remain "realistic".
She said: "I think people will say things, you know … and maybe expect me to look a certain way, yes, but I mean, it's just not realistic. I can only age the way I'm going to age, right?"
Meanwhile, Tiffani previously admitted to having a family-like relationship with her 'Saved by the Bell' co-stars.
The actress also conceded that the hit TV show "had a huge impact" on her life.
Tiffani - who starred on the sitcom between 1989 and 1993 - explained to HollywoodLife: "We're still close! It's kind of like an odd, sort of, not related, but brotherly-sisterly kind of thing. We spent a lot of time together in very informative years that had a huge impact in my life."
Despite this, the show's stars were forced to remain apart amid the coronavirus pandemic.
She said during the health crisis: "I'm still close with Mark-Paul [Gosselaar]. I talk to Elizabeth [Berkley] and Mario [Lopez]. Of course, I haven't seen anybody in a while."