I've found power in my femininity, says Sydney Sweeney
Sydney Sweeney believes that "knowledge" has been key to her success.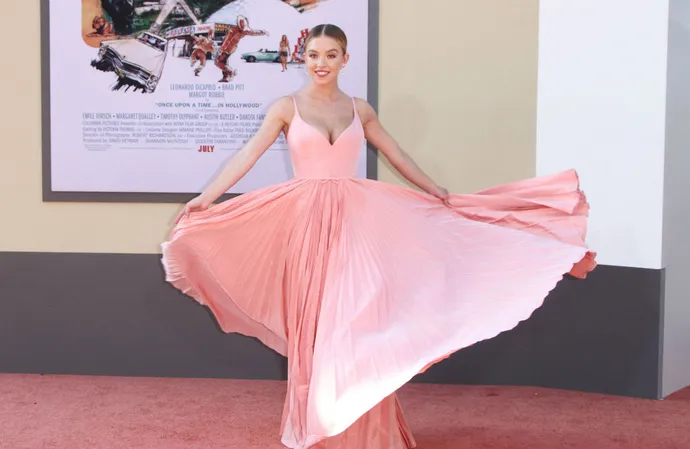 Sydney Sweeney finds "power in [her] femininity".
The 25-year-old actress - who stars in the hit HBO series 'Euphoria' - has enjoyed a meteoric rise over recent years, and Sydney feels she's constantly improving her understanding of the entertainment industry.
Speaking to Variety, the actress explained: "I find power in my femininity. I use my brain, and I use everything that I'm learning every single day in this industry as my power."
Sydney believes that knowledge and experience have been key to her success.
The blonde beauty - who has also starred in the comedy-drama series 'The White Lotus' - said: "Knowledge is everything."
Sydney feels more "free and confident" than ever, and she credits her 'Euphoria' character for her transformation.
She explained: "The point is making people uncomfortable, and thinking outside the box. What else is the point of art? For me, I feel so free and confident now. And I've found that through Cassie."
Earlier this year, Sydney admitted that she's still "navigating" fame.
The actress has enjoyed huge success over recent times - but she still doesn't feel famous.
The 'Reality' star told ES Magazine: "I think I'm still navigating it on a daily basis because I want to be as authentic and genuinely open to the public and my fans as possible. And I think I am.
"I talk a lot, I'm very open and it'll probably be to my detriment, but I don't know how people can hide behind an image.
"At the same time, I don't owe people answers. I'm a very private person when it comes to my family and relationships. I want people to know who I am as an individual but also, I feel that I should still be allowed to have my own peace and private life as well.
"It's a weird balance, I'm definitely still figuring it out."