Britney Spears' teenage sons 'traumatised' by seeing new neighbours' homes destroyed by Hawaii wildfires
As the death toll from the infernos ravaging Maui hits 55, Britney Spears' teenage sons are said to be finding it "traumatic" their new neighbours' homes are being destroyed by the Hawaii wildfires.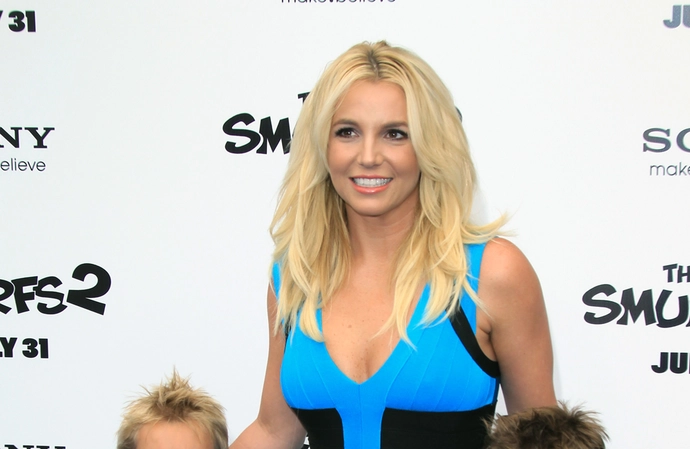 Britney Spears' teenage sons are finding it "traumatic" their new neighbours' homes are being destroyed by the Hawaii wildfires.
The 'Toxic' singer, 41, saw her boys Sean Preston, 17, and Jayden, 16, moved to the islands on 1 August by their dad Kevin Federline, 45, days before the blazes started to ravage the island of Maui.
Their dad's attorney Mark Vincent Kaplan told Page Six: "(They are) not personally (affected), but there's people in the area that are dying and having their homes destroyed, so it's very traumatic.
"Obviously, right now, everyone is very sad about what's going on there with the fires and the casualties from the fires, but other than the trauma from that, they're very happy to be there."
The death toll from the Maui infernos had hit 55 by Thursday (10.08.23) and devastated survivors have been seen scrambling through what has been described as an "apocalyptic" scene of corpses.
Kevin and the boys made the move after the former backup dancer's volleyball player wife Victoria Prince, 40, got a new job in Hawaii.
Mr Kaplan added Sean and Jayden have always been on board with the move, saying: "They love it there. They had been there before they decided to make the move, but they're very happy there."
The attorney added: "They're excited about it. They're living in paradise."
It's understood one of Britney's boys will attend school in Hawaii while another
works remotely with their Los Angeles school.
Grammy-winning Britney, who was freed from her controversial 13-year conservatorship in November 2021, is said to have been estranged from her boys for more than a year.
They did not attend her wedding last year to boyfriend Sam Asghari, 29, but she shared posts about her children on Instagram ahead of their move – calling Jayden "mine" in a caption of one snap of him showing him as a youngster lying on the floor playing a video game.
Britney and Kevin were married from October 2004 to July 2007.
He married Victoria in August 2013, and also has daughter Kori, 21, and son Kaleb, 19, with singer ex-fiancée Shar Jackson, 46, as well as daughters Jordan, who is turning 12 this week, and Peyton, nine, with his current wife.
News broke in May Kevin wanted to relocate them to Hawaii due to their stepmum Victoria getting a job offer there.
Kevin recently denied fans' claims he wants to move them to Hawaii to extend his child support payments from the performer and "exploit" her.
The DJ told a photographer when he was asked about the theory: "A lot of people say a lot of stupid things."
Child support payments in Hawaii are ordered for kids up to the age of 23 if they are enrolled full-time in either an accredited college or university or a vocational or trade school.
Kevin received $20,000 a month from Britney after their 2007 divorce for the upkeep of their children, which he requested be extended to $60,000 in May 2018.
The former couple reached a confidential agreement three months later.
Britney's attorney Mathew Rosengart has told Page Six she will not "interfere with" Kevin's relocation plan.