Katharine McPhee cancels Asian tour over 'horrible family tragedy'
Katherine McPhee and her husband David Foster had been performing together on a tour in Asia before misfortune struck their family at home and they were forced to cancel.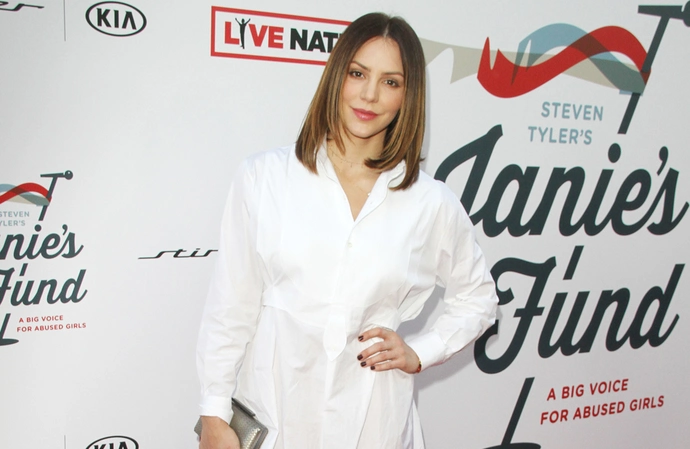 Katharine McPhee has cancelled her Asian tour, due to a "horrible tragedy".
The 39-year-old singer/songwriter and her husband David Foster, 73, had been performing together on a tour in Asia before misfortune struck and they were forced to cancel and head home to the US.
She wrote on Instagram: "Dearest Jakarta fans, it's with heavy heart I announce I have to miss our final two shows of our Asia run. David and I have had a horrible tragedy in our family and at least one of us need to get back home to our family.
"Please know how sorry I am and how much I wish to return one day and perform for you all. Love Katharine."
Katherine did not give any further details about the "tragedy".
Their celebrity pals reached out with messages of sympathy, with Nicole Scherzinger writing: "Sending my love and prayers for your family."
David's ex-wife Linda Thompson added: "Sending you and David love, hoping that everything is OK."
Katherine and David have been married since 2019 and have two-year-old son Rennie together.
David has daughters Sara, 42, Erin, 40, and Jordan, 36, with second wife Rebecca Dyer, along with Allison, 53, and Amy, 49, from previous relationships.
Meanwhile, Katherine previously revealed she had been friends with David - the ex-husband of reality star Yolanda Hadid - for years before their relationship became romantic.
She to Health magazine: "We're very close friends, and we've been friends for a long time. I'm really, really fond of him, and I think he's an incredible person. I've known him since I was 21 years old, you know? He produced my first single. So he's been really good to me. People can say whatever they want."
The couple actually met when Katharine auditioned for 'American Idol', in which he was a guest judge, back in 2006 but she had no idea who he was at the time.
She said: "I grew up listening to Céline Dion and I love Andrea Bocelli -- I knew 'The Prayer' because I'd sung it for something and my mom made me learn the Italian.
"I remember calling [my mom] and I was like: 'You're never going to believe, the guest mentors this week is Andrea Bocelli and there's this producer that I don't know but he's supposed to be really amazing. His name is David Foster.'
"My mom was like, 'Katharine, you know who David Foster is. You've listened to every artist that he's ever created.' And I was like, 'Ohh... okay.' "