Drew Barrymore 'couldn't' act after having children
Drew Barrymore "couldn't" act any more after having her children and was ready to be an interior designer before being offered her own talk show.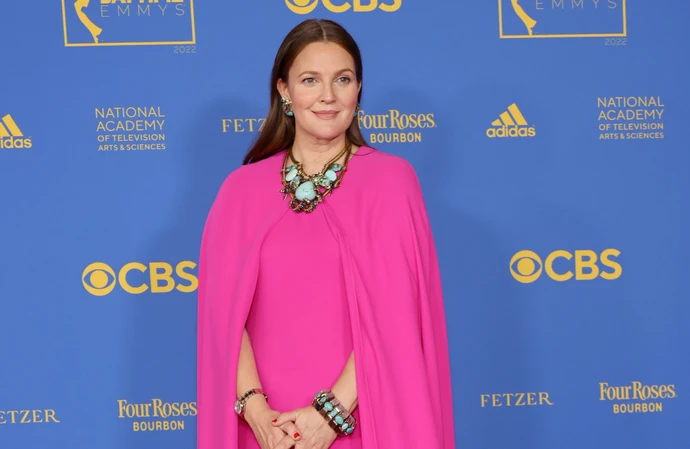 Drew Barrymore "couldn't" act any more after having her children.
The 48-year-old star began her career when she was just 11 months old but she started looking for a new direction after she had daughters Olive, 10, and nine-year-old Frankie - whose father is her ex-husband Will Kopelman - because she wanted to be herself in all aspects of her life.
She explained to Better Homes and Gardens magazine's Style Maker issue: "When I started having kids, I didn't want to be playing characters and pretending to be different people. Everything changed for me. I just couldn't do it."
And Drew was ready to become an interior designer until she was approached for her eponymous CBS talk show, which debuted in 2020.
She said: "There was a long period of time when I thought I could go into interior design and that would make me happy.
"I could do all my thrifting and shopping; I could make things unique, I won't ever be cookie-cutter. I thought I could even do a show around it. And that's where I was headed when this woman called and was like, 'Would you ever consider doing a talk show?'"
When it comes to her talk show, the 'Never Been Kissed star wanted her studio to have an environment that made her guests "feel invited".
She said: "I didn't want this, like, bizarre interview dynamic that I've been on the other side of my whole life, where you're just expected to tell anecdotal stories."
Drew has a similar vibe in her home.
She said: "When people come in here, I want them to feel like they can put their feet up and never leave - no uptightness and no fancy sofas."
Meanwhile, the '50 First Dates' actress is determined not to let the "challenges" she faces in her life lead to an "identity crisis".
She said: "We get challenged, and we doubt ourselves. I go through that all the time. But the key, I'm finally learning as I'm closing in on 50, is to not let those challenges be an identity crisis.
"At the end of the day, we all have to be brave enough to be ourselves."