Bam Margera loses bid for joint custody of son, can only have video calls
Bam Margera can make four video calls a week to his five-year-old son after a court rejected his application for joint physical and legal custody.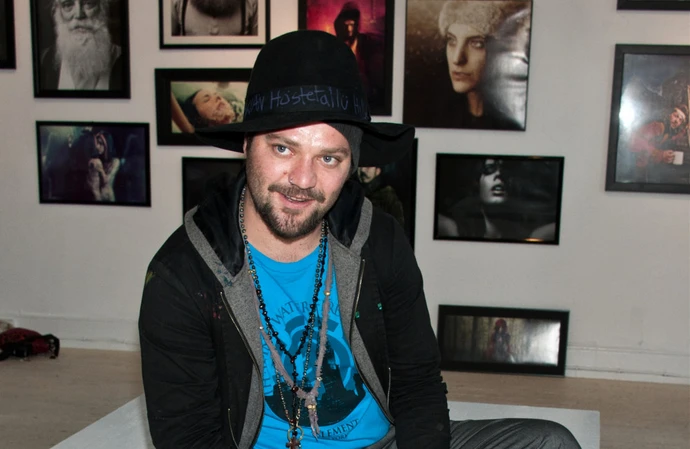 Bam Margera can only see his son on video calls, a court has ruled.
The former 'Jackass' star had requested joint legal and physical custody of five-year-old Phoenix, asking for overnight stays every other weekend, but at a hearing on Tuesday (08.08.23), a judge ruled his estranged wife Nikki Boyd will have sole custody.
According to TMZ, Bam is allowed to have 20-minute FaceTime calls with his son on Mondays, Wednesdays and Fridays, and a longer 30-minute call on Sundays. Nikki is not allowed to monitor the calls.
In the early hours of Wednesday (09.08.23) morning, Bam was taken into custody after being cited for public intoxication following a row with a woman outside of the Radnor Hotel in Radnor Township, Pennsylvania.
Nikki's attorney, David Glass, thinks the incident showed proof of their "continuing claims that Mr. Margera's behaviour is inconsistent, erratic, and his contact with the minor child needs to be monitored", despite the judge refusing to made drug and alcohol testing a requirement for the stunt performer's FaceTime calls.
The former couple will return to court to review the matter later this year.
In June, the 43-year-old star threatened to "smoke crack until [he's] dead" if he isn't allowed to see his son.
In a video rant shared to his social media accounts, he said: "'This is an official message to anybody that cares about me whatsoever.
"I haven't seen Phoenix in two f****** months and I am so f****** fed up. I cry every day, I miss him so much and I know I have to wake up everyday knowing that I probably won't get to talk to him or see him.
"So yes Nicki drives me to f****** drink, so does my f****** mom and so does my f****** pep-talking dad who tells me nothing but I am a f****** fat loser piece of s*** drug addict.
"I am going to smoke crack with the bums down at the boardwalk until I am dead or unless you deliver me f****** Phoenix. So get to work Nicki or anybody that wants to help. I want Phoenix."