Billy Porter feeling 'bittersweet' after marriage breakdown
Following his announcement in July he had filed from divorce from his husband Adam Smith, 'Pose' star Billy Porter has admitted his marriage split has left him feeling "bittersweet".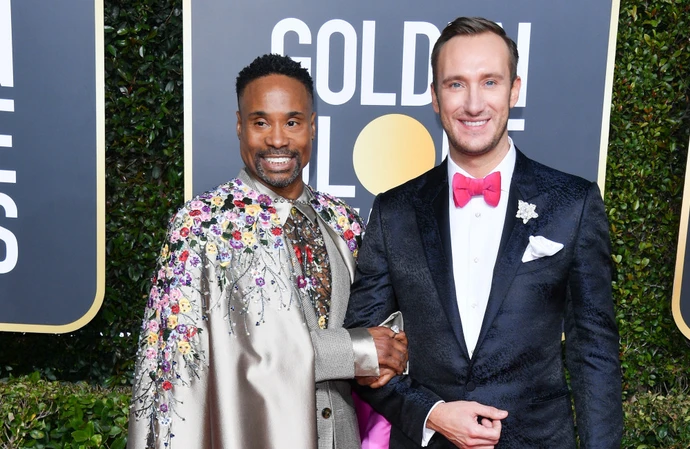 Billy Porter says his marriage breakdown has left him feeling "bittersweet".
The 'Pose' actor, 53, last month revealed he had filed for divorce in July from his husband Adam Smith after six years of marriage, and has now admitted being on his own has been rough.
He told the Evening Standard newspaper: "The whole world knows I'm getting a divorce. "
Billy also joked: "Y'all want to talk about my divorce and Ricky Martin's at the same time?"
He added about his own split: "We made it as far as we could but we learn, we grow and we live."
Billy said at the time of the interview he was in London for a "respite from some other s***", and said the trip was "bittersweet" as it was where he proposed to Adam.
He added: "I'm looking forward to the next… adventure. She's back on the market, looking for an English huzzzband.
"And you have to spell it just like that: 'Huzzzband.'"
The actor, who recently revealed that he has to sell his house as a result of the ongoing SAG-AFTRA actors' and writers; strike that has brought Hollywood to a standstill, stressed he will "always love" his ex-husband.
The former couple met at a dinner party in 2009 and dated for about a year before going their separate ways.
Billy told People in 2017 they were "enamoured" with each other but admitted their romance rapidly "imploded" as they started to get more serious.
The pair they rekindled five years later and married in January 2017, two weeks after Billy popped the question.
After the wedding, the star said marriage was important to them as they "grew up in households where who we are is labelled an 'abomination'".
Billy also told how queerness was perceived as a "liability" early on in his career.
He said: "I won an Emmy. I'm a fashion icon. Now they need me. Winners write their history, because I'm not supposed to be here looking like this."