Sydney Sweeney says she's no longer treated like a 'human'
After shooting to fame playing Cassie Howard on 'Euphoria', Sydney Sweeney says she's no longer treated like a "human" as she believes the world builds people into celebrities before "tearing them down".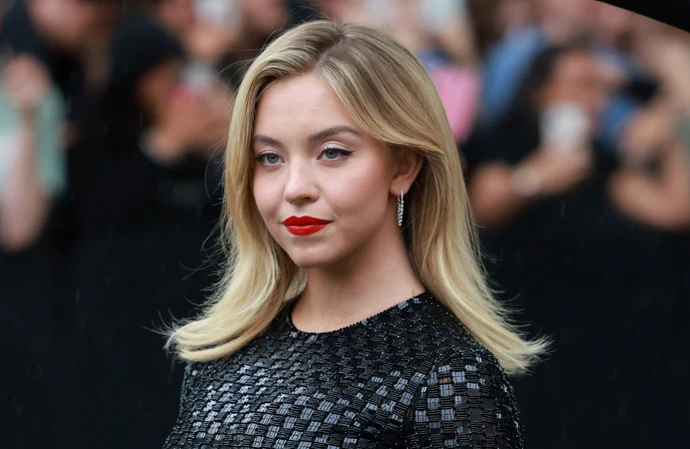 Sydney Sweeney says she's no longer treated like a "human" after finding fame.
The 25-year-old is poised to appear in rom-com 'Anyone but You' after she shot to stardom playing unhinged schoolgirl Cassie Howard on 'Euphoria', and says she is amazed at seeing how the world loves building people into celebrities before "tearing them down".
She told Variety in an interview conducted before the ongoing Hollywood actors' strike: "People are so fast to build someone up, and then they love tearing them down.
"And it's so fascinating to see. Three years ago, I was going to college just like everybody else. And all of a sudden, I'm not a human anymore."
But Sydney also told how one of the upsides of her fame is being able to treat her family.
She said: "Most of my family have never even been on a plane before."
Sydney added about now being able to bring her cousins onto sets: "To help them grow and open their minds – that is what I love doing now."
The actress also revealed to Variety she writes character books for the roles she's playing to stop herself plunging into method acting and including her personal experiences in her parts.
She said about penning the tomes since she started auditioning aged 12: "I wanted to make sure that none of my own memories, my own personal life, was in the character.
"I think that's what makes me feel the most human, is being able to have stuff that's personal to myself."
Sydney also told Variety she was recently left feeling "beat up" by rumours she was having a fling with her 'Anyone but You' co-star Glen Powell, 34, while engaged to her restaurateur fiancé Jonathan Davino, 38.
She said: "Sometimes I feel beat up by it. It's hard to sit back and watch, and not be able to stand up for yourself."
But Sydney insisted it hasn't impacted her friendship with Glen, adding: "Glen and I don't really care. We have so much fun together, and we respect each other so much; he's such a hard worker, and I'm a hard worker.
"We talk all the time, like, 'That's really funny.'"
Sydney and Glen sparked romance rumours in March when they showed off their chemistry while shooting 'Anyone but You' in Australia while both in serious relationships at the time.
Glen's now-ex girlfriend Gigi Paris, 31, unfollowed him and the actress on Instagram in April before posting the cryptic message: "Know your worth and onto the next."
A source told Page Six Glen and Gigi broke up amicably in April after three years of dating.
Sydney and Jonathan have been engaged from at least March 2022 and in May they were spotted walking in New York on a date night.
The same month she was seen wearing her engagement ring for the first time in nearly a year as she and Jonathan were in Cannes, France.