Celeb hairstylist John Barrett dead aged 66: 'His superpower was making clients feel like the most beautiful people in the world"
After finding global fame for cutting the hair of A-listers from Princess Diana to Beyoncé, Katie Holmes, Martha Stewart and Reese Witherspoon, celebrity stylist John Barrett has died aged 66 after a blood cancer battle.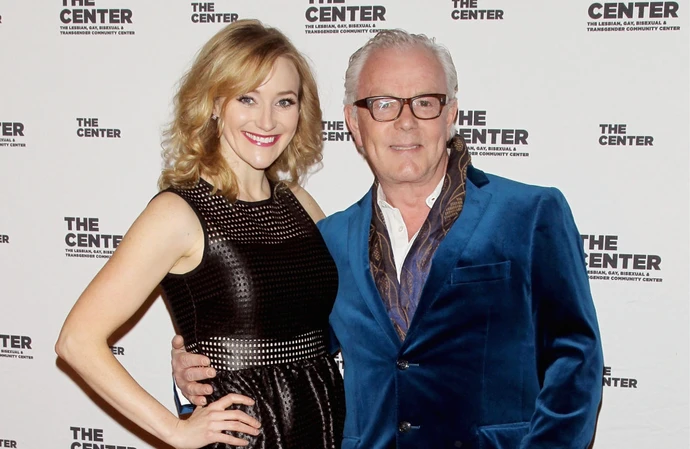 Celebrity hairstylist John Barrett has died aged 66.
The salon owner – whose clients included A-listers from Princess Diana to Beyoncé, Katie Holmes, Martha Stewart and Reese Witherspoon – passed away after a cancer battle, his colleagues announced in an emotional statement on Instagram on Wednesday. (09.08.23)
It said: "John lit up any room that he walked into with his charm, wit, and candour.
"His superhuman talent was his ability to make anyone who sat in his chair feel like the most beautiful person in the world."
John's salon staff added he lived by the motto: "It's not just about the hair, it's about the care."
They added in their statement: "He cared with great passion for his beloved family, friends, salon and staff.
"Now more than ever, we will come together as the JB Family that John so proudly created and care for, and continue working hard to make out clients from NYC and afar look and feel their best.
"John – We will always miss you, love you, and we will carry on in your honour and memory.
"Thank you for all you have done for us and the beauty industry.
"Rest in peace our dear friend."
John's close friend Julianne Jaffe confirmed that his cause of death was due to a battle with blood cancer, according to WWD.
The stylist ran his renowned salon from Bergdorf Goodman for two decades, and has also cut Hillary Clinton's hair.
He told Page Six about styling Princess Diana in a chat with Page Six in April: "I was so nervous. I get to her suite, and immediately she's sitting on the bed with my assistant looking at photographs of my assistant's children. The chatting was easy.
He added it was "comfortable" between him and Diana, but admitted he felt pressure as if he did "anything bad or wrong it would be visible to the whole world".
Diana, who was killed in a Paris car smash in 1997 aged 36, died shortly after his last visit and John said: "I felt that she found happiness and comfort, and it's such a sadness that it wasn't destined to last."
Born in Ireland but raised in London, John moved to Los Angeles in the 1980s where he befriended actresses and fashion editors opened his first salon in New York in 1996.
His Bergdorf Goodman-based shop was fame for his signature 'Bergdorf Blonde' hair colouring.