Lil Tay's former mangers 'cannot confirm or deny legitimacy' of family's statement on her death
Manager Harry Tsang has urged "cautious consideration".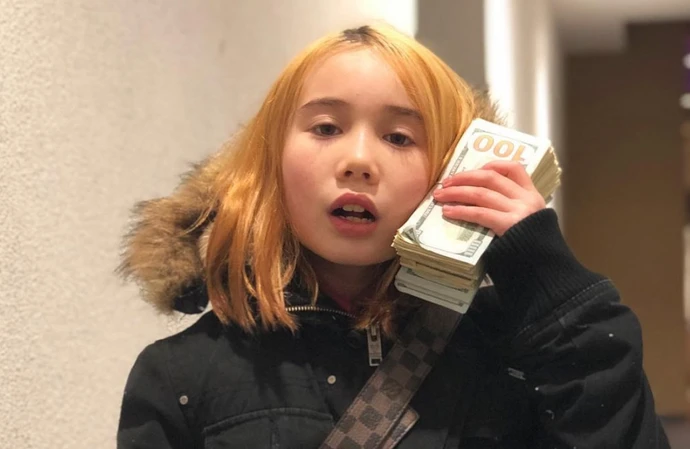 Lil Tay's former manager has urged "cautious consideration" after her family announced her sudden death.
Manager Harry Tsang has claimed he "cannot definitively confirm or dismiss the legitimacy of the statement issued by the family" on Wednesday (09.08.23) via the 14-year-old rapper's Instagram account.
In a statement to Entertainment Tonight, Tsang said: "I am writing to keep you informed about the evolving situation related to the reported passing of Liltay.
"I, Harry Tsang, her last-known manager, feel it is important to provide you with the most accurate and timely information possible.
"At approximately 9:00 AM Pacific Standard Time, Liltay's family released an official statement announcing her passing, as well as the passing of her brother.
"Subsequent to this announcement, I have been in communication with individuals who have an intimate understanding of the family's situation.
"Given the complexities of the current circumstances, I am at a point where I cannot definitively confirm or dismiss the legitimacy of the statement issued by the family.
"This situation calls for cautious consideration and respect for the sensitivities involved."
He went onto say his "cocommitment remains focused on delivering updates that are both reliable and appropriately timed".
He continued: "In times like these, it is imperative that we prioritize accuracy and empathy. I encourage everyone to rely on reputable and official sources for information.
"We must exercise patience while awaiting further developments before drawing any conclusions."
His statement comes after the rapper's Christopher Hope insisted he could not comment on the post, and he declined to answer whether Lil Tay - whose real name is Claire Hope - was still alive.
Her family's Instagram statement read: "It is with a heavy heart that we share the devastating news of our beloved Claire's sudden and tragic passing.
"We have no words to express the unbearable loss and indescribable pain. This outcome was entirely unexpected, and has left us all in shock. Her brother's passing adds an even more unimaginable depth to our grief.
"During this time of immense sorrow, we kindly ask for privacy as we grieve this overwhelming loss, as the circumstances surrounding Claire and her brother's passing are still under investigation.
"Claire will forever remain in our hearts, her absence leaving an irreplaceable void that will be felt by all who knew and loved her."