Bella Hadid returns to work after Lyme disease treatment
Bella Hadid is back at work for the first time in five months after taking time out for Lyme disease treatment.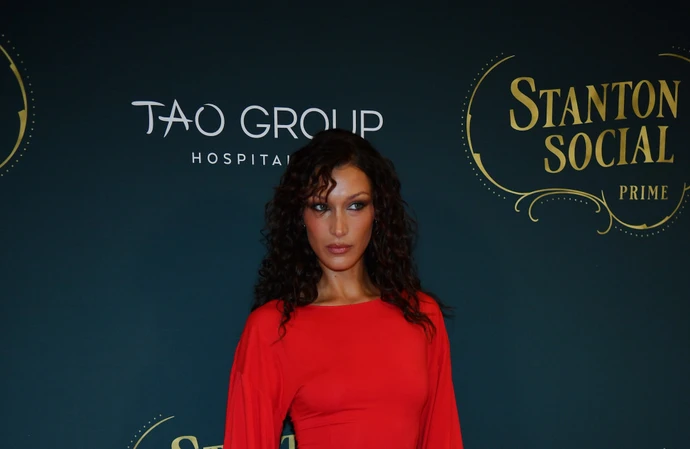 Bella Hadid has returned to work after taking time out to focus on her health.
The 26-year-old model took a step back from her career in order to undergo treatment for Lyme disease - which she was first diagnosed with in 2012 - but she revealed to fans on Wednesday (09.08.23) night she was back on set for a new job.
Bella shared a video on TikTok in which she lip synced to Dave and Central Cee's song 'Sprinter' while sitting in a make-up chair wearing a white top and shorts.
She captioned the post: "First day back on set in 5 months! (sic)"
Bella's update came a few days after she reflected on everything she had been through with the disease, admitting she is "finally healthy" again.
In a lengthy post, she wrote on Instagram: "the little me that suffered would be so proud of grown me for not giving up on myself [heart emoji]
"Thankful to my mommy for keeping all of my medical records, sticking by me , never leaving my side, protecting, supporting , but most of all, believing me through all of this
"Living in this state, worsening with time and work while trying to make myself, my family and the people who support me, proud, had taken a toll on me in ways I can't really explain.
"To be that sad and sick with the most blessings/privilege/opportunity/love around me was quite possibly the most confusing thing ever.
"one thing I want to express to you all is that 1: I am okay and you do not have to worry, [heart emoji] and 2:I wouldn't change anything for the world.
"If I had to go through all of this again, to get here, to this exact moment I'm in right now, with all of you, finally healthy, I would do it all again. It made me who I am today. (sic)"
And the brunette beauty later slammed speculation she had been in rehab.
Taking to TikTok, she shared various pictures including herself on an IV, cuddling up with her puppy Miss Beans and various health documents.
She captioned the post: "Me n miss beans taking our mental health walk in between treatments (i know i look sick u dont have to tell me twice ok!!)
"And no i wasnt in rehab and no i dont do drugs so we can all drop it now that ive filled you in love you (sic)"